Britain will increase aid to Nigeria this year despite its introduction of harsh anti-gay laws, the Mail Online has reported..
Although Prime Minister David Cameron warned last year the UK would review its massive aid programme if Nigeria pressed ahead with legislation that includes a ten-year jail sentence for gay men holding hands in public, the Mail reported that the Department for International Development, under pressure to meet targets on aid spending, said last night Nigeria would not lose a penny.
President Goodluck Jonathan signed the anti-gay law on 7 January.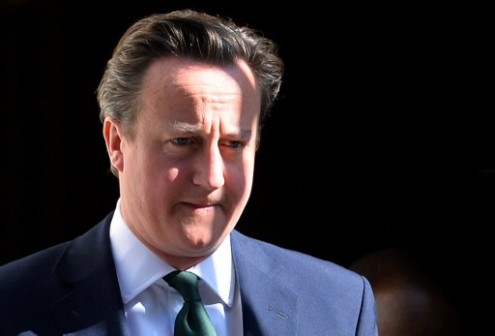 A spokesman of DfID added that aid to Nigeria would be increased as planned, from £200million last year to almost £270million.
He said none of the aid was channelled through the country's government.
Nigeria's anti-gay law is an embarrassment for the British Government, which is already under pressure to cut aid to Nigeria, believed wealthy enough to develop its own space programme.
Mr Cameron said in 2011 that Britain would dock aid from countries that introduced anti-gay legislation.
Asked last year if he would block the aid increase to Nigeria if it pressed ahead with its new law, the Prime Minister said: 'When we meet with Nigerian leaders, we will be clear about those things we agreed on. We have to be clear where we disagree. We will make clear where we stand on those issues.'
DfID added that all British aid money in Nigeria was spent via agencies such as Unicef and private contractors providing education, clean water and anti-malaria projects, for example. The decision to increase aid will dismay human rights groups, which have condemned Nigeria's crackdown.
The Same Sex Marriage Prohibition Act introduces penalties of up to 14 years in jail for a gay marriage and up to ten years for membership or encouragement of gay clubs and groups.
It also brings in ten-year sentences for gay couples who display affection in public, and penalties for those who try to help homosexuals avoid detection.
Activist Dorothy Aken'Ova said the legislation, known in the country as the 'Jail the Gays' law, would criminalise programmes fighting Aids in the gay community. She added the police had drawn up a list of 168 wanted gay men, of whom 38 had been arrested recently.