A deadly car bomb attack on a crowded market in northeast Nigeria has raised questions about Boko Haram's capacity to strike urban centres, despite military claims to have the militants on the run.
Nineteen people were killed in the strike in the capital of Borno state, Maiduguri, on Tuesday, which came after suspected Boko Haram gunmen killed five in a village near the city on Saturday.
The banned Islamist group has claimed responsibility for the incident including the daring raid on military installations near Maiduguri's airport in December.
Nigeria's government imposed emergency rule in Borno and two neighbouring states in May last year to try to end violence that has claimed thousands of lives since 2009.
Thousands of additional troops were sent to the region and counter-insurgency operations have pushed militant fighters out of towns and cities into more remote rural areas.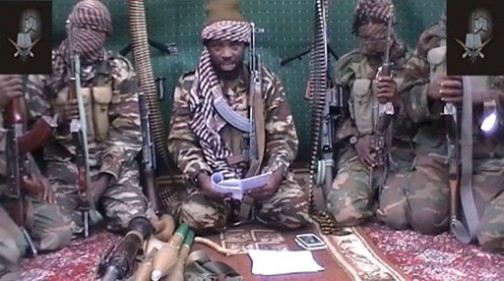 "The military is doing its best to tackle the insurgency in Borno and the northeast, defence spokesman Chris Olukolade told AFP.
"We consider the operation a success. We are not considering it a failure in any way… It is a security operation because all the arms of the security services are involved."
'Explore options'
But experts said the return of violence to Maiduguri, after a period of relative calm, suggested the government in Abuja needed to explore all options to tackle the problem.
"It's always been their (Boko Haram's) ability, their flexibility, to adapt and come back," said Elizabeth Donnelly, from Africa programme at the Chatham House international affairs institute.
"This is how they've always operated. The (military) strategy, as it is, is not sustainable because of the origins of this group, because of the specific context in which it is operating.
"It's a longer-term problem. Without policies to complement the security strategy… I think radicalisation could become a problem further down the line.
"The military can make certain gains but without longer term solutions, it (the violence) becomes cyclical."
Economic inequalities and social problems linked to the decline of traditional industries in the mainly Muslim north of Nigeria are seen as contributory factors to the insurgency.
Restrictions on movement, partly because of emergency rule and fear of attacks, have hit not only the provision but price of basic goods.
Access to education and other services such as electricity and water also lags other parts of the country, fuelling frustrations and adding to disaffection.
There has been disquiet, too, at the military's rounding-up of thousands of civilians suspected of helping the militants.
Dialogue difficult
Virginia Comolli, a research associate for transnational threats at the International Institute of Strategic Studies, said Nigeria's military had enjoyed some successes since May.
But mistakes, such as claims last weekend that the Nigerian air force bombed a senator's convoy after he visited victims of Saturday's attack, have undermined its credibility, she added.
Comolli also said that unless wider grievances were addressed, from lack of political representation to economic development of the north, radicalised groups would remain a problem.
Opening up channels of communication with the militants was difficult, however, while Boko Haram's, Abubakar Shekhau, rejected any dialogue, she added.
"It's hard to find an interlocutor," she said.
Kyari Mohammed, a Boko Haram specialist at Modibbo Adama University in Yola, Adamawa state, said the group's capacity to hit Maiduguri was "substantially reduced" but vigilance was still a must.
"The security agencies have to keep their eye on the ball," he added.
Nigeria's military was ill-prepared for drawn-out guerilla warfare in the forests of northeast Nigeria and there was a growing recognition of the need to look at other options, he said.
"The office of the national security adviser is thinking of 'soft' options such as counter-terrorism strategies and de-radicalisation," he added.
"Unfortunately, the process is military-driven."
Olukolade said it was up to the government to decide whether to explore other options, although Comolli suggested the government was currently preoccupied with the erosion of its political power base.
President Goodluck Jonathan's ruling Peoples Democratic Party has seen five of its governors defect to the main opposition and lost its parliamentary majority in the lower chamber national assembly.
"For now, the current operation continues," said Olukolade.