Nigeria's government will announce plans Thursday to develop a mortgage finance company along the lines of the U.S.'s Fannie Mae that will help broaden access to home loans in Africa's most populous country.
The Nigeria Mortgage Refinance Co. will sell bonds on capital markets and provide long-term financing to lenders that will help them extend more home loans, according to an e-mailed statement from the Mercury PR company, acting for the government. It will also have an "oversight function to standardize mortgage lending practices," it said.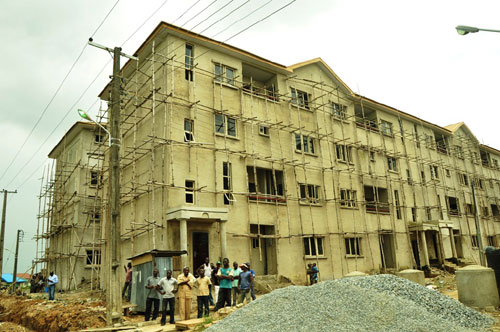 The company will help extend maturities for Nigerian home-buyers to as much as 20 years, encouraging the building of 75,000 new homes a year and creating at least 300,000 jobs, according to the statement.
"It will help establish a long-term yield curve for pricing financial assets, which has been lacking," Bismarck Rewane, chief executive officer at Financial Derivatives Co., said by phone from Lagos today. The new company will create "initial market efficiency followed by market sophistication," he said.
Nigeria has been seeking to expand financing to help address a housing deficit in the continent's second-biggest economy. The Federal Mortgage Bank of Nigeria said last month it was in talks with two Chinese lenders for credit of as much as $6 billion. In November, the government accepted a $300 million loan from the World Bank's housing unit.
.reported by Bloomberg