The Lagos State Government has earmarked N500 million to relocate Computer Village, Ikeja to Katangowa Market in Agbado Oke-Odo area of Lagos, wester in Nigeria this year.
The N500 million to be spent in the relocation is already included in the 2014 budget by the state government and it is expected that the relocation of the Computer Village will take place before the end of March this year.
Lagos State Commissioner for Science and Technology, Adebiyi Mabadeje said the government has concluded arrangement to relocate all computer dealers in Ikeja to Katangowa Internet City in the first quarter of 2014.
According to him, all major players in the Information Technology, IT, industry would soon be moved to the 15 hectares of land, saying it would generate jobs for hundreds of Lagos residents when it finally kicked off.
"I can't categorically say when we are moving them to the city, but we are working towards the first quarter of this year. We are discussing with all stakeholders in the market to ensure the success of the project. All the traders at the market now, will be fully carried along in the project.
"The new market will be a modern standard market that will serve as one stop shop for IT industry. This will further enhance business in a friendly and enabling environment that will add value and ensure accessibility," he explained.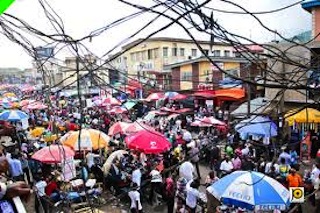 Late last year, Mr Sunday Ogunfolaji, Social Secretary of the Computers And Allied Products Dealers Association of Nigeria (CAPDAN) said the movement of Computer Village to Katangowa Market would be in phases.
During a visit to Katangowa Market, Governor Babatunde Fashola had earlier told the traders about the relocation, saying that government wanted to build a digital village that would cost the government billions of naira.
The traders had appealed to the governor to resettle them at Amikanle area.
—Kazeem Ugbodaga