A human rights group, Socio-Economic Rights and Accountability Project (SERAP) has dragged the Governor of Lagos State Babatunde Fashola to court over "alleged failure to release information and documents on the spending for the past five years on furniture and other facilities in public schools in the state including Ewutuntun Grammar School in Mafoluku area of Oshodi; Ikeja Grammar School; Iloro Grammar School in Agege and Fagba Junior Grammar School, Iju Road.
The organization is also seeking the order of the court for the Lagos State government to release information on spending of the World Bank loan of $90 million meant to improve education in the 639 public secondary schools in the state, and details of projects carried out to improve infrastructure and facilities across primary and secondary education in Lagos State.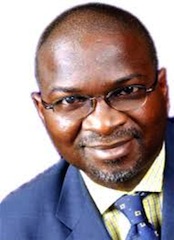 The suit filed last week at the Federal High Court Ikoyi followed a Freedom of Information request to the Executive Governor of Lagos State dated 1st December 2013.
The originating summons with suit number FHC/L/CS/57/2014 was brought pursuant to section 4(a) of the Freedom of Information Act, and signed by SERAP Staff Attorney, Ms Oyindamola Musa.
The plaintiff is arguing that under the FOI Act, it has "the right to request for or gain access to information which is in the custody or possession of any public official, agency or institution regardless of whether they are Federal or State institution."
According to the plaintiff, "the disclosure of the information requested will give the general public a true picture and a clear understanding of how much the government has spent to improve education in the 639 secondary schools in Lagos State and also promote transparency which the Governor of Lagos State has expressly canvassed.
The organization is seeking:
A DECLARATION that by virtue of the provisions of Section 4 (a) of the Freedom of Information Act 2011, the 1st Defendant is under a binding legal obligation to provide the Plaintiff with up to date information as requested in a letter dated 1st of December 2013 addressed to the Governor of Lagos State.
AN ORDER OF MANDAMUS directing and/or compelling the 1st Defendant to rescind the suspension of anyone including principals of any of the schools mentioned above for blowing the whistle or allowing journalists to cover the decay infrastructures across primary and secondary schools in Lagos State.
.