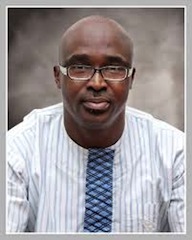 A Benin City Magistrates' Court has threatened to commit Edo State Commissioner for Transport, Mr. Orobosa Omo Ojo, to jail should he fail to obey its order issued on 3 January 2014 to "immediately release," two vehicles belonging to a lawyer, impounded by officials of his ministry.
The Court presided over by Chief Magistrate E. Igbinosa, had on Friday, 3 January 2014, ruled that the two cars, a Mitsubishi Space Runner with registration number FKJ 934 AP and a Mercedes Benz with registration number BEN 568 AW, be returned to the court.
The court in the suit No. MOR/132/2013 MOR/MISC/275/132/2013, ordered that the vehicles belonging to Barrister Chucks Enegide, were to be handed over to him in the court premises located in Benin City within seven days from the date of its ruling.
The court also ordered that its decision be served on the State Attorney-General, Counsel to the Transport Commissioner, the Commissioner and other defendants in the case.
It was gathered that although all the parties were served  the order, none of them including Ojo has taken any step to obey it.
—Jethro Ibileke/Benin