FUNSHO AROGUNDADE
After a retreat in Morocco where the judges met to discuss at length the nine longlisted books, Etisalat has announced the name of three finalists for the 2013 shortlist for the Etisalat Prize for Literature, the first Pan-African literary prize created to recognize and reward fiction writers in Africa.
On the shortlist in its inaugural year are 'Bom Boy' by Yewande Omotoso, 'Finding Soutbek' by Karen Jennings and 'We Need New Names' by NoViolet Bulawayo.
Speaking on the shortlists, Pumla Gqola, Chair of the Judges said: "We discussed each of the books on the long list in quite some detail, although considerably more time was dedicated to those books that were ranked differently by the judges. We are quite pleased to have reached yet another important milestone in the young life of the Prize," Gqola said.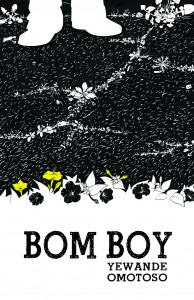 Sarah Manyika Ladipo, another member of the judging panel said; "The diversity of these debut novels, both on the level of content and narrative style, makes this a very exciting shortlist. Whether it is Bulawayo's coming of age story set in the context of contemporary global migration, or Omotoso's cross-cultural tale with its slowly unfolding secrets and interconnected narratives of love and loneliness, or Jennings' multilayered exploration of history and allegory, each story is uniquely compelling. These are African stories with universal resonance. All three novels traverse time and space and at their core, each addresses the basic human condition." Billy Kahora added "The shortlist reflects what I had hoped for as a judge when I became involved with the Etisalat Prize for Literature – the recognition of the best, diverse and emerging voice(s) of contemporary African fiction today."
The winner will be announced on Sunday 23 February at a grand award ceremony in Lagos.
The winner will be presented with a cheque of £15,000, an engraved Montblanc Meisterstück and will attend The Etisalat Fellowship at the prestigious University of East Anglia, mentored by Professor Giles Foden, author of the Last King of Scotland.
The winner of the Etisalat Prize for Literature Flash Fiction category will also be announced at the ceremony and will receive £1,000 in cash alongside the two runners up who will receive £500 each.