The management of pmnewsnigeria.com wishes to inform loggers to our site that the difficulties they have been experiencing in accessing the site the past two weeks were caused by hackers who launched some "Brute Force" attacks against us.
We do not know for sure why these cyber-crazy heads chose the popular Nigerian site.
But what we found suddenly was the deleterious effect of the attack: that they made it difficult for us to even do the simplest of tasks: upload stories and photographs. They were also responsible for the near crash of the site.
"Unlike some attacks that focus on software vulnerabilities, brute-force points directly to the simplest method to access a site by using usernames and passwords, repeatedly, until it gets inside the security of the website. Such attacks are actually directed, towards the weakest link of the site by attacking admin login repeatedly until they can enter or cause the server to crash,", explained our technical team, based in Germany
"Due to the nature of these attacks, the server would often have high memory consumption thereby causing performance problems. This is because the amount of http requests (the number of times someone visits your site) is so high that the server would exhaust memory."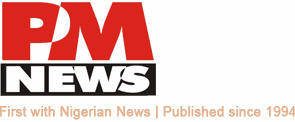 "This sort of attack is not endemic to our site, it happens with every web app out there, but our site is is popular and thus a frequent target", he added.
The technical team have been able so far to exorcise the demons the hackers implanted on the site and taken several security measures to avoid a repeat.
We hope that the worst is over as we make efforts to offer our loggers breaking and useful news.
We thank you all for your endurance and patience.
Management.