Unidentified gunmen early on Monday attacked a Police Station in Soro town of Bauchi state,in Northern Nigeria, injuring a policeman.
Bauchi State Commissioner of Police, Alhaji Mohammed Ladan, told the News Agency of Nigeria (NAN) on Monday in Bauchi, that the attack took place at about 1.30 am.
"They (gunmen) attacked the station at about 1.30 am, injuring a policeman, who is now on admission at the Abubakar Tafawa Balewa University Teaching Hospital, Bauchi.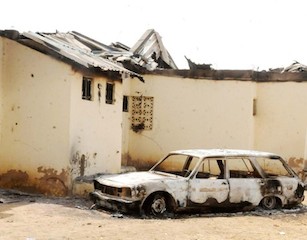 "The police station was completely destroyed. Three suspects have been arrested and investigations have commenced," he said.
The Commissioner reiterated the determination of his command to ensure the safety of lives and property.
He then called on members of the public, to be vigilant and report any suspicious character to law enforcement agents.