Kazeem Ugbodaga    
The Lagos State Government has shut three private schools for operating illegally and contravening the guidelines on the establishment and operation of private schools in the state.
State Commissioner for Education, Mrs. Olayinka Oladunjoye disclosed this on Wednesday at Alausa, Ikeja, in Lagos, southwest Nigeria.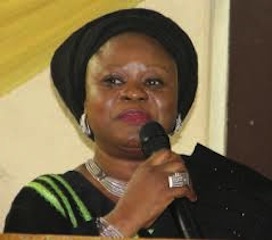 The affected schools are Honesty Private School located at 4/6, Akintayo Akinbola Street, Surulere; Heibenah Montessori Schools at 78, Agbebi Street, Ijeshatedo in Surulere and Elyon Ambassador Private School at 3, Mabayoje Street, Oshodi.
According to the Commissioner, the affected schools were also operating in residential/converted structures wherein some shops were attached to the building in question without provision for special rooms and other required facilities.
She noted that besides the fact the schools shared a fence with another registered private school, it was also discovered that they did not provide required records upon demand from officials of state Ministry of Education where those who provided some records were not properly updated.
Oladunjoye pointed out that the building of one of the schools, Honesty Private School, was sinking, with visible large cracks on the walls while a container was also used as a classroom for Primary III pupils, a situation that not only endangered the lives of students at the school but could apparently impact negatively on them during harsh weather.
She recalled that prior to the closure of the three schools, the state government had served the management of the schools notices wherein they were advised to relocate to suitable purpose-built structures for their schools and report back compliance to the state Ministry of Education.
The Commissioner advised private school operators to always abide by the rules and regulations guiding the establishment and operation of schools in the state, adding that is only necessary for the standard of education to be raised to international standards.