President Ellen Johnson Sirleaf has nominated a Liberian national to take over as chief of the military for the first time since the country emerged from civil war, her office said Wednesday.
The Armed Forces of Liberia (AFL) has been run by Nigerian generals since it was formed in 2006 but the presidency said in a statement that brigade commander Daniel Dee Ziankhan was being recommended to take over as permanent chief-of-staff.
Sirleaf's office said she had told senators in her letter recommending Ziankhan and his prospective deputy Eric Dennis that the men had her "full confidence" and had been "highly commended by the country's international partners involved in restructuring of the AFL".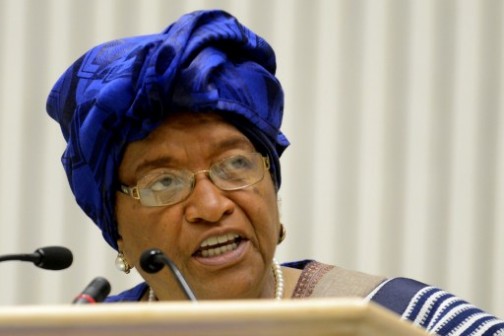 Deep psychological and physical wounds remain in Liberia after two ruinous back-to-back civil wars which ran from 1989 to 2003, leaving a quarter of a million people dead.
Numerous rebel factions raped, maimed and killed, some making use of drugged-up child soldiers, and deep ethnic rivalries and bitterness remain across the west African nation of four million people.
Sirleaf, who is commander-in-chief of the military, dissolved the Liberian army, which was heavily dominated by civil-war era recruits loyal to warlord Charles Taylor, after she was elected in 2005.
In its place she formed a 2,000-strong new military she believed did not have blood on its hands, to be trained by the US and headed by Nigerian general Suraj Alao Abdurrahman.
Sirleaf said at the time the appointment of a Nigerian general was part of what she called the "matrix of options" available for the rebuilding of Liberia's military because the country lacked "technical and tactical capacities and proficiency to provide for its own defence and national security".