Nigeria's Supreme Court this morning dismissed the case filed by Celestine Omehia against Governor Rotimi Amaechi of Rivers State, in which he sought the assistance of the court to invalidate Amaechi's re-election in April 2011.
The five-man panel called Omehia a pretender who wanted to eat his cake and have it.
Omehia, was a former governor of the state, who was sacked by the Supreme Court in October 2007, to allow Amaechi's ascendancy on the grounds that Amaechi was the validly nominated candidate of the Peoples Democratic Party.
Omehia in 2011 ran against Amaechi, using the platform of the All Progressive Grand Alliance, APGA. He lost.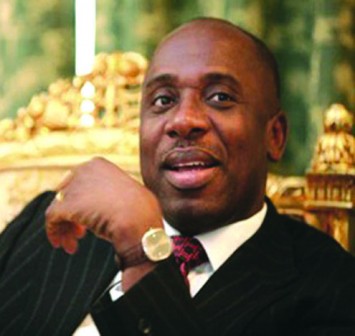 He was later to jump on a case decided at the Federal High Court which ruled that Rotimi Amaechi's tenure ended on May 29, 2011.
The case was filed by Cyprian Chukwu in 2010. He applied to a Federal High Court in Abuja, asking it to interpret the Supreme Court judgment which in 2007 removed Omehia from office and declared Amaechi as the governor of the state.
He asked the court to determine whether governorship election should be held in Rivers during the general election of April or later, since Amaechi took the oath of office in October 2007 and not May 29, when all other governors took the oath.
The high court held that the Rivers State governorship election should be included in the April 2011 general elections.
Omehia filed an appeal on the case, contending that he was a party in the apex court judgment that was interpreted by the high court, adding he would be adversely affected. The case was dismissed.
He went to the Supreme Court, as he wanted the court to pronounce that Amaechi's tenure could not have ended in May 2011, like other governors sworn in four years earlier. The pronouncement would have invalidated Amaechi's re-lection in 2011.
Both Ameachi and his lawyer, Chief Cyprian Chukwu, told the Supreme Court panel headed by Justice M. Muntaka-Coomassie that the Abuja Division of the Appeal Court, erred in law, when it granted Omehia the leave to appeal against the High Court judgment, even though he was not a party in the substantive suit that culminated to the appeal.
Today's judgemnet has now shut all the controversy around Amaechi's re-election in 2011.
More later.

Load more