The Nigerian Meteorological Agency (NIMET) predicts cloudy conditions with chances of fog and mist over the coastal areas in the southern states during the morning hours on February 10.
Prospects of localised rain showers over Port-Harcourt, Calabar, Eket and Uyo during afternoon and evening hours.
In the inland areas, hazy conditions are expected over the region.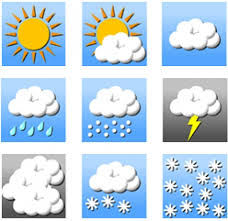 Chances of localised thunderstorms over Osogbo, Akure and Ado-Ekiti during afternoon and evening hours.
Dusty/hazy conditions are expected with localised visibility of less than or equal to 3,000 metres over the central region.
In the northern area, dusty/hazy conditions are expected with localised visibility of less than or equal to 3,000 metres

Load more