Ayorinde Oluokun/Abuja
The Nigerian Presidency has confirmed that Chief Mike Oghiadome, the Chief of Staff to President Goodluck Jonathan has left the cabinet.
Reuben Abati, spokesperson to President Goodluck Jonathan confirmed that Oghiadome turned in a resignation letter to President Goodluck Jonathan on Monday in an interview with State House Correspodents.
Earlier reports indicated that the former Deputy Governor of Edo State may have been forced out of his job due to unfavourable security reports.
There were also speculations that Oghiadome may have been asked to turn in his resignation letter over his alleged involvement in the swirling financial scandal involving the Nigeria National Petroleum Corporation, NNPC.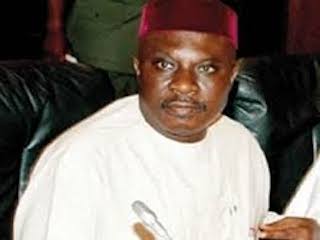 But Abati denied this when he spoke to reporters.
Rather, he said the COS quit his job to pursue his political interest: "Nothing extensive to say other than to confirm that the chief of staff has resigned his appointment and it has nothing to do with the speculation that one online medium has tried to put out.The president received the letter today which is titled letter of resignation and it says he wishes to pursue other political necessities in our great party."
He added that Oghiadhome's resignation is in tune with earlier directive of President Jonathan to members of his cabinet who have political ambitions.
"You would recall that about two weeks ago before the president travelled to Ethiopia, he announced in Council that if there was any member of the cabinet or any major political appointee who wants to pursue some other political roles that he had been hearing rumours that some people maybe wanted to go and pursue other things in whatever capacity, that such people are going to be engaged heavily in political activities, they should let him know; and if they see that they are going to be really busy, and such activities may occupy their time extraordinarily, they should please step aside or come and see him for discussion.
"That you can confirm. It happened in the open floor of the council. And you can see what I have pointed out as the reason for the chief of staff's resignation is in line with that.
"So, we find the speculation particularly by some of the online platforms callous, completely unreasonable considering that this is a man who has given time and energy to the pursuit of the good interest of our country.
"Mr. President appreciates his contributions and he would like to put on record that indeed he was a man who discharged his responsibilities diligently and the country is very grateful to him and the president personally would like to wish him well in his future endeavors," said Abati.
The presidential spokesperson however said a replacement has not yet been chosen for the position.
There have been speculations in the past few months that some officials of the presidency are putting pressure on the President to sack Oghiadome and replace him with a prominent media mogul who is very close to former military dictator, General Ibrahim Babangida.
The media mogul who is also from Edo State, they argued also has extensive contacts across the Northern part of Nigeria and will be useful in help to galvanise support for the President in the region ahead of the 2015 election.
The media mogul was recently named as the brain behind the compilation of names of prominent Northerners that can be be induced to support President Jonathan's 2015 ambition.
Oghiadomhe, was appointed Deputy Chief of Staff to Jonathan when he became Vice President in 2007.
On assumption of office as President in 2010, Oghiadomhe was elevated to the coveted position of Chief of Staff to the President.
As the governorship election in Edo state is not due next year, Oghiadome may be interested in running for the senate, from Edo Central district, some sources said.

Load more