Moringa plant should be integrated in the daily diets because of its many health benefits, a nutritionist, Mr Philip Amiengheme, has advised.
Amiengheme, who is the President of Advocacy for the Prevention of Non-Communicable Diseases Initiative (APNDI), an NGO, said the plant has nutritional and medicinal values, including the ability to control the cholesterol level in the body.
Amiengheme said moringa also has essential amino acids and balances the sugar level, thus making it potent in the fight against diabetes.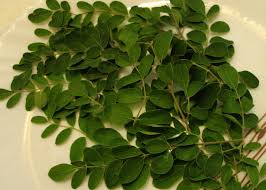 The nutritionist said the body's natural defence mechanism increases with the consumption of moringa in the daily diet pattern, while also stimulating immunity as prescribed for AIDS-afflicted patients.
He said moringa is rich in Vitamin A with as four times more Vitamin A or carotene than carrots, adding that "it is a weapon against blindness.''
The nutritionist said moringa leaves contain seven times more potassium than bananas and have large quantities of zinc.
"It is a rich source of Vitamin C; it contains Vitamin C seven times more than oranges.
"Normally, milk is said to be a rich source of calcium but the amount of calcium present in moringa leaves is way higher than in milk.
"If you are looking for non-sugar based energy, then moringa leaves are the answer as well as help in the weight loss process.
"It is especially useful for lactating mothers. The consumption of moringa has shown dramatic increase in the quantity of breast milk.''
According to him, it protects the liver, kidneys and can also be used as a water purifier.
Amiengheme said people suffering from insomnia find the use of moringa beneficial for it helps in regulating sleep cycles.
"It is known to nourish the eyes; therefore, people suffering from poor eyesight should include moringa in their diet," he said.