Stella Oduah, Nigeria's powerful minister of aviation has quit President Goodluck Jonathan's cabinet.
Her resignation was announced today after the weekly Federal Executive Council meeting in Abuja.
There was no official reason given for the resignation, which followed corruption scandals and certificate racketeering involving her.
The woman had defied the gravity of the allegations, including her indictment by a House of Representatives Committee, that she bought, without lawful approval, two armored BMW cars at grossly inflated price of N255million from Coscharis Motors. She was also accused of lying about having a masters degree in Business administration which she never had.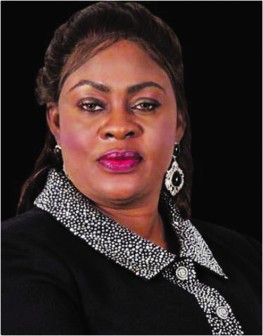 The other ministers that also resigned are Elder Godsday Orubebe, the Minister of the Niger Delta, Caleb Olubolade, the Minister of Police Affairs and the Minister of State For Finance, Yerima Ngama.
The three ministers are said to be interested in contesting for the governorship positions in their home states of Delta, Ekiti, and Yobe respectively.
Unless Oduah has eyes on the senatorial election in her state of Anambra, the governorship election is not due until 2018.
On Monday, President Jonathan's chief of staff also resigned, with reports anchoring the act on some multi-billion dollar kerosene scam and a contrasting official line, that he resigned to do politics.
More later