The Nigerian Meteorological Agency (NIMET) predicts cloudy conditions with chances of localised thunderstorms over the coastal areas in the Southern states region during the afternoon hours on Wednesday.
Partly cloudy to cloudy conditions in the inland areas, with prospect of localised rain showers over the western part of the region during the afternoon.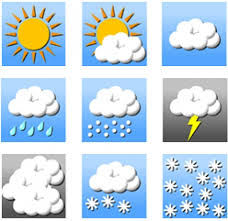 Partly cloudy conditions expected in the central region, with chances of localised thunderstorm over Abuja, Ilorin, Makurdi and Lokoja during the afternoon hours.
Hazy conditions in the Northern states.
Maximum temperatures for the Southern states to range between 33 degree celsius and 35 degree celsius, while temperatures for Northern states range between 30 degrees celsius and 37 degree celsius.