Chad is set to sell 80 per cent of its stake in state-owned telecommunications firm, Groupe SOTEL, the government has announced.
Government has indicated that it is not just looking for an investor, but wants one that will invest additional money into the company, by expanding the company's equity. It however wants to retain a minority shareholding in the company.
Interested investors have up till 21 February to sign a non-disclosure agreement, to be included in the pre-qualification process.
Daoussa Déby Itno, the Minister of Post and New Information Technologies, explained:
"I am pleased to announce the intention of the Government of the Republic of Chad to privatize, through an international tender process, Groupe SOTEL Tchad the incumbent telecommunications operator.
"The public disengagement from the incumbent operator, which offers mobile, internet and fixed services, attest of the political will of the Government to honour its commitment vis-à-vis its international partners.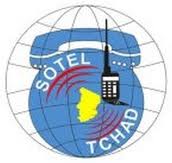 "This is a unique transaction offered to private investors allowing them to participate in the country development.
"By privatizing this telecommunications entity, the Government intends to liberalize the telecom sector in order to mobilize all the required energy to provide consumers with quality products in a competitive and open framework, particularly essential products such as broadband internet, quality voice transmissions and other applications at reasonable costs."
Chad, a country of 12.45 people, north of Nigeria, has, apart from SOTEL, two other major telecom companies, Airtel and Tigo, both privately owned.
Mobile penetration in the country is less than 40 per cent, compared with the 60-80 per cent by its neighbours, Nigeria and Cameroon.
"Post-privatisation, Chad's telecoms market will remain a three- player market. The government does not intend to issue new licences. Its ambition is to boost investments in the country by existing players to deliver quality voice services and Broadband Internet Services (Fixed and Wireless) to a large part of the population and businesses.
"The privatisation of SOTEL will be the only opportunity for strategic investors to enter this high growth market. The government is looking for strategic investors who will invest to transform the incumbent into the leader for broadband services across the country, in both fixed and wireless.,", said Victoria Geoghegan, government publicists in a statement issued today.