The Ikeja Electricity Distribution Company (IKDC) on Monday advised customers to desist from contributing money to officials to buy electricity materials.
Its Assistant General Manger (Public Affairs), Mr Pekun Adeyanju, gave the advice during its Customers Consultative Forum and Sensitisation meeting in Ikorodu, which was attended by over 1000 customers.
The event held at the palace of Oba Salaudeen Oguntade ll, the Ayangburen of Ikorodu, Lagos State.
"Our customers should henceforth stop contributing money to electricity workers to buy installations, be it transformers or cables. We have made sufficient provision for equipment to paying customers who required them.
"Once you are paying your bills, it is our responsibility to change any faulty equipment within our network.
Customers should also assist us in protecting our installations to able to serve you better,'' he said.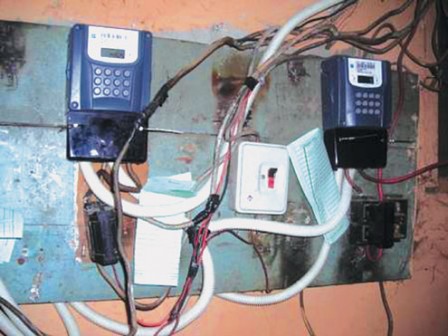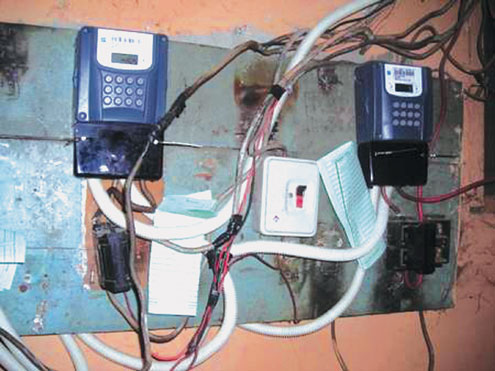 Consumers want pre-paid meters [/caption
According to him, the forum will give the company an opportunity to interact with customers and change the negative perception of customers towards the new company.
Adeyanju said that the forum would also help them to get update on the state of power supply and ensure equitable distribution of power to customers.
He said that the essence of the forum was to sensitise customers on the need to know the electricity company and appreciate its good will towards customers.
Adeyanju said that the company was experiencing energy losses due to illegal connections and lack of control on the usage of electricity.
"We are committed to delivering effective power supply to customers, but we are challenged due to gas pipeline vandalism that affects the transmission company from giving us energy required,'' he said.
According to him, the distribution companies are at the end of the energy value chain and the company can only distribute the power generated and transmitted by Gencos and Transcos.
Adeyanju said that gas shortage, vandalism, sabotage and energy theft were the key challenges bedeviling power supply to the nation.
"The challenge of inadequate gas supply is huge and what we have been getting as Discos has reduced drastically. We are also faced with the challenge of vandals destroying our facilities and installations,'' he said.
Mr Laja Martins, a representative of Ikorodu North Community Development Association (CDA), commended IKEDC for organising the forum for customers to air their complaints. He urged the company to form a committee comprising the workers and community on ways to address vandalism and cable theft.
Martins advised IKEDC to "clean" all outstanding bills so that customers could build trust and confidence in the new owners. He also urged the company to provide customer service points for easy access to the company and also overhaul its metering system to eradicate estimated billings.
"l am appealing to all residents in lkorodu and its environs to be patient with the new investors and owners of IKEDC as they continue to work towards meeting our need for uninterrupted supply in the near future,'' he said.
Mr Aderemi Bamise, a representative of Igbogbo CDA, expressed regret about the "bad manners" of some of the electricity workers.He said that majority of the residents had paid for pre-paid meters since 2009, but were yet to have them installed.
Alice Badru from Ijede area said that they were having constant power outage in the area, but were still receiving bills for the power they did not enjoy. He said that the poor state of power supply needed urgent attention and urged the company to stop estimated billings by deploying more pre-paid meters.