Stephen Oni/Ilorin
The MDB Solidarity Group, the youth wing of the campaign organisation of the Kwara State governorship candidate of the defunct Action Congress of Nigeria, ACN, Mohammed Dele Belgore, has disassociated itself from Belgore's recent defection from the All Progressives Congress, APC, to the Peoples Democratic Party, PDP.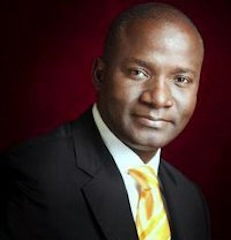 Belgore had penultimate week in Ilorin announced his defection to the PDP citing irreconcilable differences with the leadership of the APC, particularly the handing over of the party's structure to Senator Bukola Saraki.
Briefing journalists in Ilorin on Tuesday 18 February, the group's spokesperson, Hon. Obalowu Olaitan, described Belgore's action as an embarrassment not only to the group but also all lovers of democracy in the country. To the group, Belgore's defection was informed by his selfish ambition rather than the larger interest of the state.
He said:"In the interest of well-meaning Kwarans and Nigerians, we officially disassociate our forum from Dele Belgore Political Movement and subsequently announce our merger and harmonisation with other progressive and vibrant youths of the state to be known and addressed as APC Team Kwara.
"We have equally resolved to work in team with others to support the developmental programmes and programmes of the state government in order to move our state forward."
To the group,the emergence of APC was a dream come true,urging all and sundry to join the party's train to rescue the country from the brink of collapse.