A 17-year-old student of Bowen University, Opeyemi Odusanya, has been killed by some youths in Lagos, Nigeria.
The 300 level student of Bio-chemistry, according to a report by Punch online, was murdered for allegedly rejecting sexual advances from some youths in the area and also for "being too proud."
The Punch quoting police authorities said Opeyemi was stabbed to death by the cultists at her parents' house in the Alakuko area of Lagos on 3 February 2014.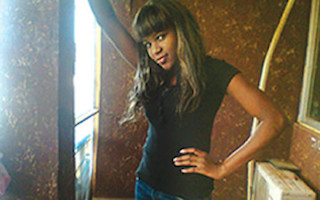 "In the afternoon of February 3, 2014, the deceased went to buy airtime for her telephone. As she was returning, a group of cult members trailed and entered the house with her. Opeyemi was alone at home when the guys entered. They instructed her to turn on the generator so that if she screamed, no one would hear. We believe that they wanted to rape the girl, but she must have put up a fierce struggle as the whole house was scattered.
"The guys subsequently stabbed her in the stomach several times and ripped out her intestines.
"After killing her, they took her phone and the keys to her parents' vehicle, a jeep, which was on the table. They stole the jeep, which was parked in the compound, after killing the girl."
The killers later used Opeyemi's telephone line to send a text message to her mother, explaining why they killed the 17-year-old.
"Your child has been proud. We have been toasting her, but she has refused to accept. We have killed her to teach a lesson. We have also driven your car away," read the SMS, which also indicated where the car could be retrieved.
The emotionally wracked mother of the deceased, is a senior official at the Mushin Local Government council
and had since relocated to the Redemption Camp on the Lagos-Ibadan Expressway, said Punch.
Tributes had been pouring in for the 300 level student on her Facebook wall.
One of her friends, Folake Kuforiji, wrote, "RIP Dear, May your soul rest in perfect peace and may the Almighty God protect and console the rest of your family. A real gem is gone. I remember back then in secondary school when we used to call you Ope International. You left us too soon, but God knows best."