Muhammadu Buhari (retd) former Head of State and chieftain of the opposition All Progressives Congress, APC has described the suspension of the Governor of Central Bank of Nigeria, Malam Sanusi Lamido Sanusi as official endorsement of corruption by the Goodluck Jonathan administration,
The former Head of State added that the suspension of Sanusi is "an official declaration of war against transparency and accountability by a regime that is morally bankrupt and seriously wanting in credibility and trust.
"When the President stunned world leaders that corruption is not Nigeria's problem at the World Economic Forum in Davos early this year, none understood him.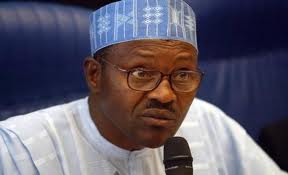 "Now the meaning of that statement has become crystal clear as the government embarks on a campaign of persecution targeted at government officials who stood against vested interests".
He stressed that "this impunity did not start today; when Justice Ayo Salami stood against judicial and electoral fraud; he was extra-legally removed from office in contravention of the principles of separation of power and due process. Now the CBN governor is condemned to similar maltreatment for standing against financial and economic fraud.
"This is a harbinger of the arbitrariness and executive high-handedness that are to come if this government steals its way back to power come 2015.
"The choice before Nigerians is never this clearer; either we do away with this predatory kleptocracy that is committed to denying ourselves and the next generation of our citizens a decent Nigeria, or we helplessly watch as it perfects the betrayal of our common destiny and share the ignominy of a failed generation", he added.