Governor Theodore Orji of the easern Nigerian state of Abia has emerged as the new Chairman of the South East Governors' Forum.
He succeeds Governor Peter Obi of Anambra state.
Obi said in Enugu today that Orji was elected after consultations and agreement among the governors.He called on the new chairman to ensure effective cooperation for the development of the zone.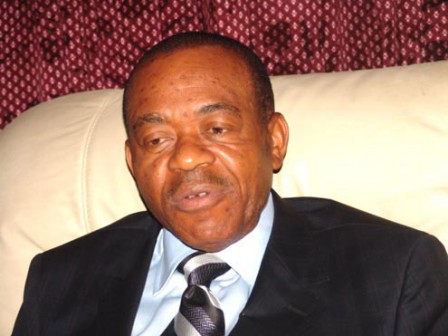 In his acceptance speech, Orji promised to do his best to project issues concerning the zone in order to take it to greater heights.
"I know it is a very big task but with the cooperation of my colleagues, the task will be easy to accomplish.
What I pledge is that I will put in my best for the South East as chairman of the governors' forum to move the zone to the next level.
"I need every person's cooperation especially the media in order to accomplish this singular task,'' he said.
The meeting was attended by Gov. Sullivan Chime of Enugu and his colleague from Ebonyi, Martins Elechi, as well as stakeholders from the zone.