The Lagos State Government on Sunday assured that the Badagry seaport project would not tamper with historic sites in the ancient town.
The State Commissioner for Works and Infrastructure, Dr Obafemi Hamzat, said in Lagos that the project's design would preserve slave routes and other historic sites. According to him, the Atlantic shore, known as 'point of no return', where slaves were transported abroad and other historic heritages would be protected.
"The slave trade took place along that axis, that is, the point of no return. We are trying to ensure that in building the port, that heritage is preserved."
The commissioner said the execution of the project would also depend on the Environmental Impact Assessment (EIA) to be carried out.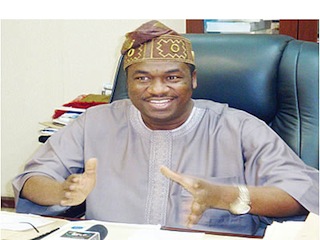 "We have finalised the design now and we are doing the EIA. The completion of the entire design, which has been on for six months, depends on when the EIA is completed and on what is achievable,'' he said.
The commissioner explained that the design can be altered at any stage into the construction of the seaport if it jeopardises the EIA.
He said that the bulk of the fund required for the project would come from the private sector, with the federal government having 20 per cent share of the project and 15 per cent share by the state government.
The commissioner, however, said the final cost of the project would be determined after the EIA.
"The contract cannot be awarded because the design is not fully finalised.
"It is when the design is finalised that we can cost it; what we are trying to do is to ensure that the EIA is alright," Hamzat said.

Load more