Indian police in New Delhi said it has arrested two Nigerians and 16 Indian accomplices running a fake job racket, offering non-existent jobs in big companies, via e-mail to gullible youths and duping them of money.
The Times of India reported today that the Nigerian-led gang especially targeted people living in southern part of India. Delhi Police said it received around 300 complaints across the country.
Commissioner of Police (Crime) Ravindra Yadav said what is interesting is that the kingpin of the gang operated from Nigeria and ran the entire gang with the help of two modules which had no clue about each other's existence.
"There were two modules of this gang, the first part consisted of the two Nigerians, identified as Chinedu Cyprial (24) and Dubuisi Charles (28) and two other associates who are still absconding.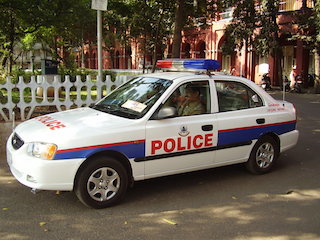 "They used to procure email IDs of gullible job seekers from various job search engines and sent them fake job offers in the name of reputed and well known companies," said Yadav.
The duo procured activated SIM cards of various service providers from mobile shops on high rates. These were issued on fake documents.
They then used to create fake email IDs which looked like official email ids of the company and sent fraudulent offer letters to the victims quoting handsome salary packages to the tune of lakhs of rupees, police said.
"Once their victim was convinced. they asked them to deposit an 'Interview Security Deposit' in bank accounts specified by them. The amount varied from person to person. They also asked them to send payment slip through email.
"When the victim deposited money, they asked for more money on one pretext or the other," said Yadav.