His last album was released seven years ago, a development that has ensured he has been off the musical radar. But enigmatic rapper, Eedris Abdulkareem, has not quit music. In between that time, apart from appearing at some select shows, Eedris spends most of his time in Kano, where he is involved in large scale farming. In this interview, Eedris explains to FUNSHO AROGUNDADE why he has been off the scene and his new project
You recently launched the "I Am Nigeria Project". What is its focus?
It is for Nigerian youths to stand up and assume leadership positions, with a view to moving our nation forward. We also want to deal with the issue of employment by encouraging our youths to go into agriculture. All they have to do is to go online and register for the project. Everything is not about white-collar jobs. But we are ready to go to various ministries to look for jobs for our people. This is a cause we have put upon ourselves and will pursue it vigorously. We don't have money, but we are very positive that when the time comes, some people will support us. Part of the sensitisation for the project is the release of a new single, Godfather Godson, which has been on the airwaves for some time.
Listening to that song, one is tempted to ask what message you are trying to get across.
That is a very big question. From the beginning of my career, I have always been a social crusader. I have had the opportunity to praise-sing some top individuals, but in life I believe everything should not be about money. I believe in dignity and responsibility, virtues that are not really common in our part of the world. If you go back to the time I started singing, you'd notice some positive changes that some of my songs like Mr. Lecturer and Nigeria Jagajaga brought to our society.
This time around, I can see a new picture that is very positive in the polity and I feel it is still part of my responsibility to speak out whether anybody likes it or not. There is a lot of propaganda and godfatherism playing out in recent times. Through my new work, I am telling everyone that enough of this godfatherism. I am asking the godfather to show us his report card and also ask the godson to let us into what he has done so far. We need to compare their successes. We need to tell the godfather to allow the godson a space after all he brought him to the position he is now. Why is it that the same godfather is the one now trying to run down his godson? Is it because the godson is no longer protecting his godfather so that he (godson) can really work and succeed?
Who is this godfather? Who is the godson?
Chief Olusegun Obasanjo and President Goodluck Jonathan, of course.
So, the new work is to highlight the achievements of President Jonathan?
Not really. But don't forget that I don't like either the godson or the godfather. If you recall, during the fuel subsidy protest in January 2012, I was in Ojota and yabbed Jonathan.  I accused him of acting his godfather's script. I accused him of being a fraud.  I didn't know what I was saying. Now, I can see that the godson has been trying to put things in order. We can see what he is doing in the area of transportation, with the restructuring of the railway system, renovation of airports and building of roads. So, if I could yab him then and given what I am seeing now, it is my responsibility to speak the truth and let people know what he is doing.
Are you not bothered that people will see this work as one that is slyly campaigning for the President?
People can see it that way; I don't give a damn. What matters is my own opinion and as a social crusader, I am entitled to my opinion. I am not a politician. I don't belong to either the All Progressives Congress, APC, or Peoples Democratic Party, PDP. I am a social crusader and I have to tell the truth whether anybody likes it or not. I have never met Jonathan, but the truth must be told. For a social crusader who has been criticising the government, if I observe any positive steps, I should also point them out. If people feel disappointed now, sometime in the future, they will realise the point I am making. That was exactly what happened when I dropped Nigeria Jaga Jaga. Some people were excited by the message of the song and others were not happy. With this new song, I don't expect everybody to be happy.
Who is sponsoring this project?
Eedris Adbulkareem.
Are you that rich?
But people need to know that apart from music, Eedris Abdulkareem is also a graduate who can use his brain for different endeavours. By the grace of Almighty Allah, I have been involved in a lot of NGO projects and most importantly, I am a farmer. Since 2001, I have been fully engaged in agricultural activities and have investment in metals. I have a vast land in Kano, where I plant maize and other fruits for export. I have not really revealed this aspect of my life so as not to be distracted. People only see you as a musician and believe that is all you live on. They think my entire life revolves around music. They do not believe one could have other ideas that are sustainable. I am a Northerner. I grew up among people, who encouraged me to invest money I made through music. They believe things may not always remain the same and I heeded their advice. That is why I invested in agro-business. Sometimes, when I travel to Europe to perform, as soon as I finish performing over the weekend, I put on my suit, take my proposal and go to investors and people who will need my crops on Monday morning. These are the things most people don't even know about me and I wish they don't know more than what I have let out. But I can't solely finance the project. We are very positive that by the time we get one ministry to believe in this project and support us, others will follow.
Why has it taken you so long to release another album after the 2005 release of Letter To Mr. President?
For me, music is a calling. At the level I am, I can't just go into the studio and record songs because I want to make an album. Whatever song Eedris will drop must be about something positive enough to cause a change. If you listen to all my songs, they are inspired. My job is to push out good songs that will add value to life of the people.
There are assumptions that you are afraid to drop an album for the fear of it turning a commercial failure. 
No way. Have you forgotten so quickly? I am the king of commercial music. I started with  Oko Asewo. I taught many of today's hip-hop stars what commercial music is all about. I am still relevant on the scene.  How many of today's artistes can pull the number of shows I get now? Mike Adenuga (Globacom Chairman) gave me 43 shows. It was my old songs that I performed and people kept asking for more. Confirm from anybody or go to Globacom. They gave me 43 shows. I was in different places and stole the show. With the way people reacted to those songs, it was like I just released them. The truth is that songs made with people in your thought don't die. The songs will always be there. I don't rush myself to do a song. I don't need to be on television everyday. I am okay as I have other things that keep me busy. When inspiration comes, I dash into the studio and record the song.
Are you satisfied with the state of the music industry?
Yes, because it has created a lot of jobs for Nigerians. The music industry has provided a shed for thousands of youths who would have been in robbery or other criminal activities. I am satisfied with the growth in the industry because the industry is not regulated by the government like the telecoms or banking industries. All these successes and growth are efforts of some individuals. Don't forget that part of this revolution started with my beef with 50 Cent. It was then that I told some people that enough was enough and they should stop disrespecting my people. We demanded that Nigerian artistes should be paid well like their foreign counterparts invited to perform here. It was after my issue with 50 Cent that Nigerian artistes started getting their due. This drew many people into hip-hop and now, they are making money. That alone is a big plus.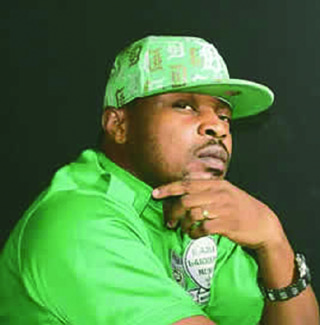 There is this belief that Eedris would have been bigger if not for your fight with 50 Cent. Did you at any time regret that action?
No. Never. Do you know why? At that moment and up till now, I feel I am the Rosa Parks of Nigeria. We don't really appreciate our own. We don't value what is ours. You are paying someone $1.6million to come and teach us about sex and drugs. The artiste came here to show us the number of bullet wounds on his body. How much are you paying the American and how much the Nigerians are getting? Who are the people drinking the beer? Are they Americans or Nigerians? Who are the people buying your stocks?  I guess because of the level of my education and things that I am exposed to, I am way ahead of some musicians. Omo,  a o kin s'egbe  (we are not mates). What I see that will add value to the life of people, they don't see. They prefer to just rush to the studio, do a song, come out and beg for shows. But you can do better. As a musician, it is a tool to add value to the life of the people in the larger society. Also, it is an opportunity for you to open other doors and create employment for people around you. That is what I have been doing and I learnt that from the North. I never regretted that action because I am the reason everybody is getting paid very well now. Food don done and everybody carry spoons; na dem mama cook the food abi na dem papa cook the food? I am glad with the result. We are the elder statesmen that started this game and it gives me joy.
What is the relationship between you and former band mates (Tony Tetuila and Eddy Montana)?
Wow! I will want to say that Remedies is the best thing that has ever happened to the Nigerian hip-hop scene. The Remedies started the revolution and made way for every other person. I am very happy about that. Remedies will be coming back because we are recording. We just want to clear a few things that we have been doing. Eddy and Tony have been busy with some projects; they are working on underground. When everyone is okay with our individual projects, we will all come out to record our reunion album. It is going to be a 23-track album.
What is it the problem between Mode9, Don Jazzy and yourself?
I don't have issues with them. But what you should have asked is what went wrong and then I will tell you.
What went wrong?
This is my three decades in music. Before Remedies, there were other hip-hop musicians like Dr. Fresh, Pretty and Junior, and Weird MC to mention a few. With due respect, they were always there, but never made any impact like what the Remedies made. That impact that we made has created a lot of jobs today in the shape of all the guys that are coming up now. And if rap music has created such employment for all of them, no one has any right to go on the internet to insult us by tweeting: 'If you are a rapper, your father will never be proud of you.' That is stupid.
Are you referring to Don Jazzy's tweet?
Yes. First of all, why didn't he stay in London for the British government to give him a record deal? Shebi all of dem stayed in London, while some of them, like Banky W, went to America? But they all rushed back to Nigeria because it is here they could make such money. Of course, in America, they will not get paid $10, 000 for a show. Even some of the Americans like 50 Cent, the highest they will get for a show in their country is $50, 000. But they get paid $500, 000 here. If you could make such money here, you don't have the right to stand up and say as a rapper, your parent will never be proud of you. Fortunately, it was money from rap music money that I used to build my houses. It was through rap music that I could venture into other businesses and do my agricultural project. It was rap money that I used to sponsor other guys on their trips to Europe. When Don Jazzy posted that Twitter message, he specifically said: 'For example, Mode 9'. He did that because he knew Mode 9 will not do anything to him. Why didn't he mention Eedris? I would have sent people to bring him and get him flogged very well.
But he later apologised to you?
Yes. But I would have used that to teach him a lesson. Some people may call it controversy, but I will say controversy loves me. It is important to address that issue. This guy has allowed everything to get into his head quickly. He was feeling like Meen, so na Nigeria we dey make all this money now? The British government wouldn't have given him that opportunity. So, it is we that made rap and R&B possible to the extent that you get paid nicely that you are now insulting. Apology or not, it was important that I addressed that issue.
What do you say to those who see you as being troublesome and a thug?
Funny enough, I am happy that they called me a thug. At least, I am an educated thug. People can say whatever they want. Some even say Eedris is proud. I am proud because hip-hop is proud. But the problem is that dem no know my secret. Dem no know how I dey take dey survive. I never come to dem papa house come ask for money before. The money some of these guys are making in the industry, I am the one that ignited the revolution for them to make it. I am fine and happy that I am doing very well. I am a musician, farmer and businessman. I know what I export to Europe. Germany is my base. I speak German. I am a businessman. I know where I am coming from. I am not an idiot.  Let them call me anything; I have friends in the industry, but I am very choosy. 2Face Idibia is my very good friend, Dr. Fresh is my friend and Terry G is my brother. If I am not friends with you, that mean say we no dey the same level and I'm not going to force myself. Na Eba I wan chop, you say make I chop amala. Na by force? In life some people will like you and some won't. What matters is that I live a plain life and pass across my message.
Do you have any fears?
I don't have any fear, just as I am not afraid of anybody but Almighty Allah. In life, fear is the beginning of stagnation. You claim to pray and fast everyday yet you are not successful and you wonder why? It is because you only do all those things but not practical as you need to go out there to get what is yours.
—Culled from TheNEWS magazine