The Nigerian National Petroleum Corporation, (NNPC) said it has pumped additional 956. 6 million litres of Premium Motor Spirit(PMS) petrol, into the market.
The corporation's Acting Group General Manager, Group Public Affairs Division, Dr Omar Ibrahim said this was part of efforts to restore normalcy to the fuel supply situation in the country.
The statement said the Corporation currently had 24.4 days sufficiency of PMS.
"The nation has 956,501,315 million litres of petrol which is equivalent to 24.4 days sufficiency and this will continue to increase to over 30 days sufficiency before the end of March. "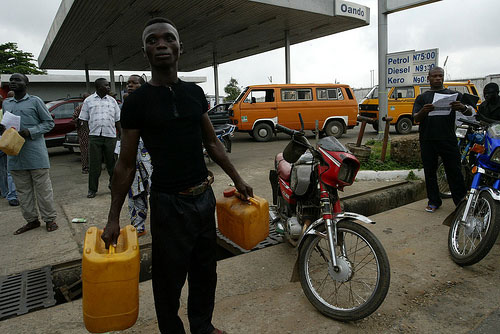 It reassured Nigerians that the NNPC, as the nation's supplier of last resort, was working round the clock to wet the nation with petroleum products.
This according to the statement is to mitigate the hardship encountered by motorists on fuel queues.
The NNPC called on motorists to avoid panic buying assuring that everything humanly possible is being done to restore sanity to the supply of petrol.
It called on marketers and other players in the downstream sector of the petroleum industry to join hands with the NNPC to wet the market with the product.