Transactions on the Nigerian Stock Exchange (NSE) closed lower on Wednesday as the value of shares traded dropped by 19.79 per cent while the volume of shares declined by 11.38 per cent.
About 254 million shares valued at N3.642 billion were traded in 4,270 deals, as against the 286.793 million shares worth N4.541 billion traded in 4,798 deals on Tuesday.
The market indicators dropped by 0.37 per cent as investors took profits.
The market capitalisation declined by N44 billion to close at N11.928 trillion against the N11.972 trillion posted on Tuesday following price losses. Similarly, the All-Share Index, which opened at 37,274.04, lost 137.44 points or 0.37 per cent to close at 37,136.60.
Nestle remained the highest price loser, shedding N7.08 to close at N968 per share.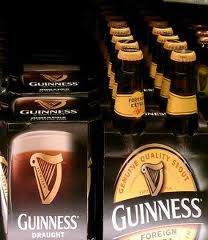 Total Nigeria trailed with a loss of N7 to close at N153 per share, while Presco dipped by N2.05 to close at N38.95 per share.
Guinness dropped N1.85 to close at N168.15, while International Breweries dropped N1 to close at N24 per share.
Conversely, Mobil led the gainers' chart, advancing by N4 to close at N121 per share.
It was followed by 7UP with a gain of N2.99 to close at N91, while Dangote Cement gained 60k to close at N229 per share.
Nigerian Breweries rose by 49k to close at N145.50, while Unilever grew by 35k to close at N45 per share.
The banking stocks remained the toast of investors as Zenith Bank emerged the most traded equity with 71.950 million shares valued at N1.49 billion. Diamond Bank came second on the activity chart, accounting for 35.42 million shares worth N230.24 million.
GTBank sold 19.78 million shares valued at N463.56 million, while Fidelity Bank traded 15.59 million shares worth N31.23 million.