A Federal High Court in Abuja on Friday struck out a suit filed by 79 lawmakers who defected from the PDP to the All Progressives Congress (APC).
The plaintiffs, Sen. Abdullahi Adamu, 78 Senators and Reps members, had prayed the court for an order restraining the defendants from declaring their seats vacant following their defection.
Joined as co-defendants in the suit, filed in September 2013, are the PDP National Chairman, Senate President, House of Reps Speaker, the PDP and Independent National Electoral Commission (INEC).
Delivering judgment, Justice Ahmed Mohammed held that the suit was an `academic exercise' which the court would not adjudicate upon.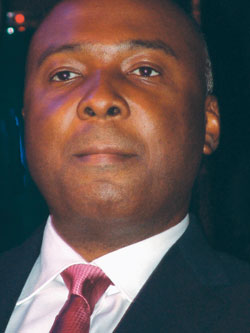 He said that the PDP, being the fourth defendant in the instant case, had similarly filed another suit before him asking the court to declare the seats of the defected legislators vacant.
"In the final analysis, the lawmakers' suit is based on the threat of declaring their seats vacant, and the PDP has submitted itself to the court pursuant to Section 68 (2) of the 1999 Constitution.
"The PDP cannot declare their seats vacant, having submitted itself in other pending suits seeking to compel the Senate President and Speaker, House of Reps to declare the seats vacant. This suit is an academic exercise. It has no life of its own, so there is no adjudication and is, hereby, struck out,'' Mohammed said.
Justice Mohammed had, before delivering the judgment, also struck out an application by the plaintiffs seeking an indefinite adjournment of proceedings in the case when it was slated for judgment.
The judge frowned at the timing of the plaintiffs' application, especially coming after hearing had been concluded and the matter was reserved for judgment.
"I cannot find any reason why the application was not brought before the matter was reserved for judgment. In the final analysis, I find no merit in the application and, hereby, dismiss it,'' Mohammed ordered.
Mr Joe Gadzama, SAN, counsel to the respondents, had opposed the plaintiff's application, arguing that the
application was a plot to arrest the judgment of the court.
He had prayed the court to throw out the application and deliver its judgment.
Gadzama had, also via a preliminary objection, asked the court to strike out the plaintiffs' originating summons for "lacking in merit and locus standi to initiate the case.
He had argued that it was a few individuals who defected, describing the circumstances of their defection as "friction, fiction and fraction due to mere in-house disagreement in the PDP".
"In suit FHC/ABJ/CS/605/2013, (PDP and others against INEC and others), Justice Evoh Chukwu of the Federal High Court Abuja, on Oct. 18, 2013, decided there was no division or faction in PDP.
"This suit is our magic wand and we, therefore, urge the court to dismiss the plaintiffs' suit,'' Gadzama had argued.

Load more