Marilyn Ogar, spokesperson for the DSS issued a statement earlier today on the attempted jailbreak at the headquarters of the Nigeria's secret police:
"At 0715 hours, the Service suspect handler went to the detention facility within the Headquarters to feed the suspects.
"One of the suspects attempted to disarm him by hitting him at the back of his head with his handcuff.
"His attempt to escape drew the attention of other guards at the facility who fired some shots to warn and deter others.
"The gun shots attracted the attention of the military with whom we have an understanding of mutual assistance in the event of any threat.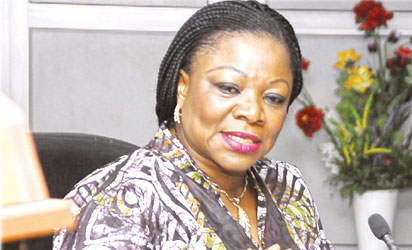 "The Army immediately deployed a team to reinforce our perimeter guards to forestall any external collaborators.
"The situation has since been brought under control. Further details will be communicated".
Meanwhile, the Presidency has assured that President Goodluck Jonathan is "safe and well" and that the security breach has nothing to do with the presidential villa.
"What happened at the SSS HQ this morning was an attempted jailbreak which has been effectively foiled. There is no cause for alarm," Reuben Abati, special adviser to the President on media and publicity said in a tweet
"What happened at the SSS HQs has nothing to do with the Villa. President Jonathan is safe & well. Thank you for your concern & support," he added.
Update: In a statement hours later on Sunday, Marilyn Ogar gave a true picture of what happened in the shootout:
"Following our earlier releases, it has been established that 18 casualties were recorded, while two service personnel sustained serious injuries. Three other detainees who sustained gun shot injuries during the incident have also died."