Eromosele Ebhomele
At least 33 out of the 40 members of the Lagos State House of Assembly are currently jostling to return to the House as the country approaches the 2015 general elections, according to P.M.NEWS findings.
While 15 of the 33 interested members are just serving their first term, 15 others are currently observing between two and four terms at the House.
The remaining 10 members of the House are said to be considering changing political offices with some battling to go to the House of Representatives and others eyeing local government chairman's seats at their respective constituencies.
Those currently observing their first term at the House include: Oluyinka Ogundimu, who represents Agege Constituency 2, replacing Samuel Adejare when the latter moved to the House of Representatives; Bisi Yusuf, a former chairman of Alimosho Local Council Development Area and now representing Alimosho Constituency 1;  Sultan Adeniji-Adele, who represents Amuwo-Odofin Constituency 1;  Ramotalahi Akinola-Hassan, representing Amuwo-Odofin Constituency 2;  Olumuyiwa Jimoh, representing Apapa Constituency 2;  Tobun Abiodun, representing Epe Constituency 1 and Olusegun Olulade, who  represents Epe Constituency 2.
Others include: Alimi Kazeem Ademola, representing Eti-Osa Constituency 1; Gbolahan Yishawu, representing Eti-Osa Constituency 2; Mojeed Fatai Adebola, representing Ibeju-Leki Constituency 1; Kazeem Raheem Adewale, representing Ibeju-Lekki Constituency 2; Adebimpe Akinsola, representing Ikorodu Constituency 2; Hakeem Masha, representing Lagos Island Constituency 1;  Bashir Oloto, representing Lagos Mainland Constituency 1; Muhibat Rufai, representing Ojo Constituency 1; Lanre Ogunyemi, representing Ojo Constituency 2 and Abdulbaq Ladi-Balogun, representing Ajeromi Ifelodun Constituency 2.
Omotayo Oduntan, representing Alimosho Constituency 2, had lost after spending one term between 2003 and 2007. She was re elected to the House in 2011 and is believed to be seeking another comeback in 2015.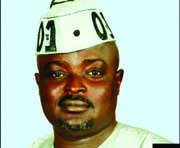 Among the six principal officers in the House, investigation revealed that the Deputy Speaker, Taiwo Kolawole, may be eyeing a return even though he had maintained that he is only waiting for leaders in the party to tell him what next to do.
Kolawole is the oldest member of the House, having been a lawmaker since 1999.
Other principal officers plotting to return include the House Leader, Ajibayo Adeyeye representing Kosofe Constituency 2; the Chief Whip, Razak Balogun  and Rotimi Abiru, Deputy Chief Whip of the House.
Sources close to the Deputy Leader of the House, Lola Akande, told P.M. NEWS that the lawmaker representing Ikeja Constituency 2 is gunning for the House of Representatives in 2015.
However, it is not yet clear what the Speaker of the House,  Adeyemi Ikuforiji,  would be vying for in 2015.
There are speculations that the speaker is plotting to succeed Governor Babatunde Fashola of Lagos State while some sources told P.M. NEWS that he may eventually end up in the Senate or return to the House.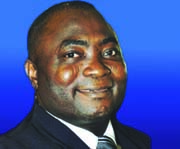 Among the older members who want to return to the House are Mudashiru Obasa, a representative of Agege Constituency 1, who has been in the House since 2003; Olanrewaju Layode, a second-term representative of Badagry Constituency 1; Suuru Avoseh, a two-term representative of Badagry Constituency 2;  Dayo Saka Fafunmi of Ifako-Ijaiye Constituency 1, who is currently observing a second term and Ipoola Omisore of Ifako-Ijaiye Constituency 2, who is also currently in his second term.
Others are Omowunmi Olatunji, a second term representative of Oshodi-Isolo Constituency 2; Rotimi Olowo, representing Somolu Constituency 1 on a second term ticket;  Wahab Alawiye-King, representing Lagos Island 2 and  Mufutau Egberongbe, who is representing Apapa 1
Kabiru Lawal, who is representing Surulere 1 and Sanai Agunbiade, who is serving his second term as representative of Ikorodu Constituency 1, are said to be considering either returning to the House or contesting for council chairmanship.
Meanwhile, there are also hints that some of the lawmakers are eyeing the House of Representatives seats.  They include: Moshood Oshun, a representative of Lagos Mainland 2 and chairman of the House Committee on Local Government Administration and Chieftaincy Affairs;  Adefunmilayo Tejuosho of Mushin Constituency 1 and Bolaji Yusuf Ayinla of Mushin Constituency 2.
While the political aspiration of Sikiru Oshinowo of Kosofe 1 is not yet known, the representative of Oshodi-Isolo 1, Lawrence Ayeni, is said to be undecided.
P.M.NEWS learnt that there is a lot of apprehension among the lawmakers in preparation for their party primaries towards the general elections, as they believe that their fates lie with their party leadership. According to sources, the lawmakers believe that their party leadership is closely monitoring their activities to know those who have excelled at the House.
"The fear is that not all of us would return. Some of us have done well and some merit to aspire for higher posts, but some know that they have not met the requirement to return to the House. The party will decide in any case, but residents of the state are the most important factor," one of the lawmakers told P.M.NEWS.