Senator Iyiola Omisore on Saturday emerged the torch bearer of the PDP for the 9 August governorship election in the western Nigerian state of Osun.
Alhaji Adamu Aliero, the Chairman of the Gubernatorial Primary Organising Committee, announced the result after the collation of the delegates' votes.
Aliero said Omisore polled 1,128 votes to beat Olasunkanmi Akinlabi, who polled 35 votes and Mr Wole Oke, who got five votes.
Sen. Adetunji Adeleke, a former governor of the state, had on Friday withdrawn from the contest.
Aliero said that 18 voided votes were recorded in the election.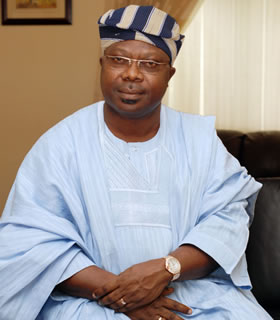 He advised the aspirants to come together and rally round the candidate in the interest of the party.
"The PDP is one big family and we should all pull resources together to ensure victory for the party in all elections.I want to thank all the delegates who participated in the election for their good conduct and sportsmanship,'' Aliero said.
Also speaking, the Chairman of the party in Osun, Alhaji Gani OlaOluwa, said the party was determined to make the primary generally acceptable to all the stakeholders.
"With the successful conduct of the primary, the party is in a better stead ahead of the general elections," OlaOluwa said.
In an interview with newsmen after the declaration, Omisore said he was humbled by the outcome of the election.
"The next step is to reach out to my brothers who also participated in the race; this victory is for us all.The party will be made stronger through sincere reconciliation in the interest of all. The party will explore all democratic means to win the general election. We will not be provoked to violence," Omisore said.
There was a heavy presence of security personnel drawn from the police, civil defence, road safety and State Security Service during the election.