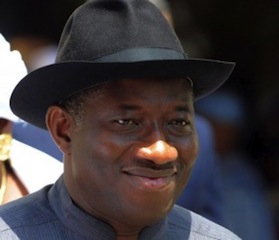 President Goodluck Jonathan has approved the appointment of Ikechukwu Oguine as the Coordinator, Legal Services and Company Secretary of the Nigerian National Petroleum Corporation (NNPC).
The announcement was contained in a statement issued by the Special Adviser to the President on Media and Publicity, Reuben Abati.
Abati said Oguine replaced Anthony Madichie, from Anambra State, who had served as the NNPC Legal Adviser and Secretary to the corporation since February 2011.
He noted that Oguine, who also hails from Anambra has over 29 years of legal experience.
He said Oguine was previously the General Counsel of Chevron Nigeria Ltd. and had been a partner in Advisory Legal Consultants, a Law Firm specialising in oil, gas, power and mining.

Load more