Stephen Oni/Ilorin
Kwara state government is to access N23billion bond from the capital market to execute infrastructural projects in the state.
The government is taking this decision while repayment of the N17billion bond accessed from the market in 2009 was yet to be completed.
But the state commissioner for Finance, Ademola Banu, who disclosed government's decision at a press briefing on Thursday, explained that the refund of the N17billion bond would be completed by the first week of August 2014, adding that the government has been making necessary refund as at when due without any default.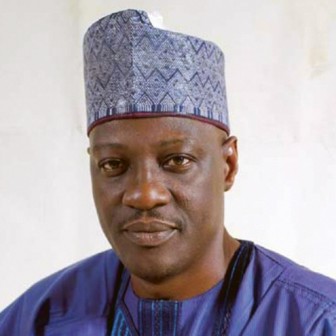 He said this feat of the government would facilitate its accessing of the proposed bond because the government is deemed credible by the market.
The commissioner, who spoke with newsmen on the outcome of the state weekly executive council meeting, said that the bond, if approved by the state House of Assembly, would be expended on such projects as the International Vocational Centre at Ajase-Ipo, Ilorin Metropolis water reticulation, solar power street lights, and building of classrooms in the state.
He said the money would also be spent on completion of on-going road projects such as Pategi-Kpada, Share-Oke-Ode, Arandun-Ipetu and Offa-Ira roads and to start off the construction of the 16.8kilometre Kishi-Kaiama federal road.
The bond would also be used for renovation of the Indoor Sports Hall, Olympics-size swimming pool, volley ball and handball courts at the state stadium complex in Ilorin.
Banu, who said that continued drastic reduction in the monthly federal allocation to states has compelled the government to go for the bond, adding that repayment will be from Internally Generated Revenue,IGR, of the state government.
Also speaking, the commissioner for Housing and Urban Development, Bode Olayemi, disclosed that the government at the council meeting approved the sale of the state legislative quarters to the serving members of the state House of Assembly,saying the decision was in line with the monetisation policy of government.
He added that the cost of the 31 buildings at the quarters would soon be worked out by appropriate authority.
He said the building would be offered for sale to the legislators with the expectation that the law makers complete the payment of the cost before the end of the tenure of the present administration.
The commissioner disclosed that in the event that the law makers could not make the purchase, the houses would be offered for sale to interested members of the public.