Dr. Akinwumi Adesina, Minister of Agriculture and rural Development, has reiterated that Federal Government's determination to protect farmers from the adverse effects of climate change.
Adesina made the remark when he received the report of the Advisory Committee on Agricultural Resilience (ACARN) on climate change in Abuja on Friday.
The committee, which was set up in November 2013, was mandated to provide guidelines that would guide the ministry in the formation of climate change policies.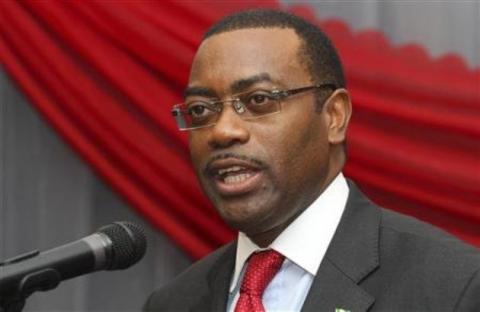 The minister said that climate change was estimated to reduce national GDP by two per cent to 11 per cent by 2020 if not mitigated and might rise to as much as 30 per cent by 2050, with a cost estimate range of N15 trillion to N69 trillion.
He stressed the need to build more agro-meteorology stations and to intensify agricultural extension services to provide farmers with the right information at the right time.
"Unless poor farmers are covered by institutions, mechanisms and technologies that will reduce their vulnerability, they will suffer most severely from the consequences of climate change.
"Farmers must be given draught tolerant crops, alert them on weather conditions and provide insurance for them through their mobile phones," he noted.
He congratulated the committee for coming up with a report that will be used to develop a strategy to combat climate change, saying the committees' recommendations would surely be implemented.
Prof. Jimmy Adegoke, Chairman of the committee, expressed satisfaction with the zeal of the minister to implement the submissions of the committee.
He stressed that metrological stations should be set up to begin operation within the next six months. "Nigeria is the first country in the world to develop a road map to protect farmers from the adverse effects of climate change," he said.
Adegoke urged the Federal Government to set up an agriculture resilient fund to finance the implementation of the committee's report.