Stephen Oni/ Ilorin
For the umpteenth time, leader of the Kwara State All Progressives Congress, APC, Senator Bukola Saraki, has reiterated his resolve to totally deliver the state to his party during the 2015 general elections.
Saraki stated this in Ilorin, Kwara State capital, on Saturday shortly after the party's local government congresses in the state.
The former governor of the state,who expressed satisfaction over the smooth and peaceful election process across the state. Saraki participated in the exercise in Ilorin West local government area, where all the 25 executives of the party were elected through affirmation by the delegates.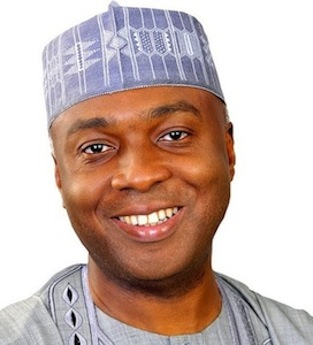 "Those that still want to learn in history, be rest assured that Kwara is solidly an All Progressives Congress, APC, state. Here we are one family, here we are committed in delivering in total the entire Kwara state to the APC family.
"Those we have affirmed today as Ilorin West local government executives, I charge you to all go out and start the work of winning the entire state to the APC. We have less than 11 months to the 2015 elections and we must start the work now.
He noted that: "We do not want to give any vote away, we want to win totally. We want to send a message across Nigeria, we want to send a message to those pretenders that in Kwara state we are not seasonal politicians. What do I mean by seasonal politicians? People after election they go home and lock their doors and windows. They only care for their families, they don't open the doors to anybody. Then nine months to elections they will come looking for votes.
He stated that he and the party have been ever-present and the people pk Kwara appreciates it. "That is why they will come out to vote massively for APC."
"This is the number one local government in the state and we must show by our votes that we are number one. The only way we can do that is with our votes. The executives, I charge you this is a serious programme, go out and perform. Any executive member that does not perform, these same people that affirmed you today, will affirm you out," he said.
He, however, advised other parties whose congresses were characterised by violence to borrow a leave from the APC. "They should approach politics by making it inclusive. It should not be a winner takes all. That is what we have demonstrated today. Everybody has a sense of belonging and once there is a sense of belonging, give and take, transparency, equity and fairness, people will be ready to give move ahead.