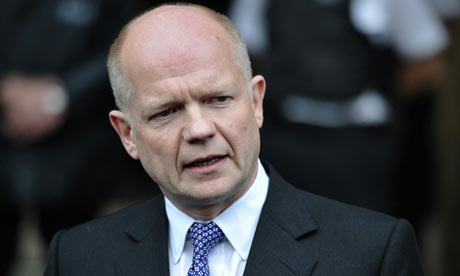 The United Kingdom Foreign Secretary William Hague has condemned today's bus station bomb attack at Nyanya in Abuja, which killed and injured many people.
In a statement in Abuja, Hague said: "I was deeply saddened to hear of the bomb explosion in the east of Abuja.
"I unreservedly condemn those responsible and hope they are swiftly brought to justice.
"I offer the British government's deepest condolences to the bereaved and those who have suffered injury."
The UK foreign secretary reiterated that Britain would continue to work closely with the Nigerian government to help tackle the threat from terrorism.
Meanwhile, the UK on Monday updated its travel advice on Nigeria, particularly the FCT, advising British Nationals to avoid the area concerned.
"A bomb attack on a bus station in the Nyanya area of Abuja on Monday, 14 April, has resulted in a number of casualties; we advise British nationals to avoid the area."
The updated travel advice replaces the one issued on March 30 after the foiled jail break at the DSS headquarters in Abuja.