Telecommunications services provider, Airtel Nigeria has successfully rounded off the free eye screening programme it commenced in March in three adopted schools in Imo, Cross River and Ogun states.
Community Primary School, Amumara, Imo state; Presbyterian Primary School, Ediba, Cross River state and St. John's Primary School, Ijebu-Igbo, Ogun state were the three beneficiaries.
The eye screening programme was conducted in conjuction with a team of opticians from Lagos-based Ultimate Eye Clinic, a renowned eye care service provider to major Health Management Organisations in Nigeria.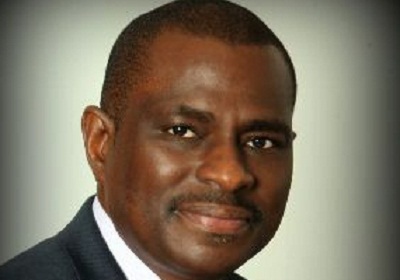 The exercise involved free eye tests and administering of eye glasses for hundreds of pupils, teachers and members of the community.
The exercise offered real-time Medicare to underprivileged children, teachers and community members of the adopted schools; it helped to detect and treat conditions that may lead to amblyopia, which are refractive errors causing visual impairment and strabismus.
A total of 309 people were screened comprising 247 pupils, 32 teachers and 30 members of the community.  
Godwill Ani, Education Secretary, Abi Local Government Area, commended Airtel Nigeria for the initiative. He said several developmental projects have been executed in the community following the adoption of the Presbyterian Primary School, Ediba in 2012.
"When Airtel adopted this school, we didn't know the scope will be this elaborate. With the provision of facilities and infrastructure we were amazed. Now coming to do eye screening test and therapy. It has made us believe now that Airtel is total in their efforts to boost educational development in the society. We are very grateful to Airtel," he stated.
Traditional ruler and current secretary of Ediba Traditional Rulers Council, Abi L.G.A., His Highness, Ovie E.O. Ogbodum lauded Airtel for its service to humanity. "Airtel is bringing a lot of development to this community in terms of building schools, improving the lives of the pupils and standard of learning in schools. Other bodies are beginning to emulate Airtel. They are also showing a lot of respect to Ediba Traditional Rulers by getting us involved in all of their activities at Presbyterian Primary School. We are very happy. Thank you Airtel," he said.
According to the Federal Ministry of Health report in 2011, over four million people suffering from eye problems, 80 per cent of which are from avoidable causes. Of the four million, one million are blind and three million are virtually impaired.
Experts fear that 50 per cent of children who are blind by age five may not live beyond 12 months.