Jamiu Yisa
As Osun State moves closer to August 9 governorship election, the ruling All Progressives Congress (APC) has read the riot act to Nigeria's Minister of State for Defence, Senator Musiliu Obanikoro saying he should not dabble into political matters in the state.
In a statement issued by the party's spokesman, Mr. Kunle Oyatomi, in Osogbo on Wednesday, 16th April, 2014, the ruling APC in the state drew the attention of the public and security agencies to the alleged confusion and destabilization plans by the PDP, saying any attempt to use military men, police or armed youths to corrupt the electoral process will result in serious resistance by the APC.
"There will be problems if Obanikoro replicates his gangster intervention in Ondo by-election, come August 9, during the governorship election in the state," the party declared.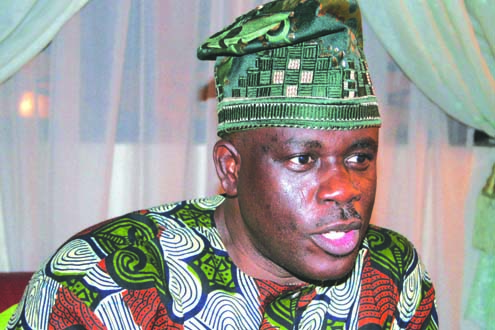 The APC noted it was aware that the Ondo State by-election incident was a test-run of what Obanikoro and his counterparts plan to do in Osun," the party stated.
According to APC, "as the Resident Electoral Commissioner in Ondo said of that event, those who tried to influence and corrupt the electoral process including the Minister 'soiled their hands'. In Osun though, they will burn their fingers".
Consequently, the APC urged the Federal Government to monitor the activities of individuals who are bent on breaking the law by unlawfully using federal institutions for criminal purposes.
The party also alleged that the action of the Minister of State for Defence in Ondo State is already reported to be causing uneasy within top military circles, "and if nothing drastic is done to prevent a repetition of that incident, as the PDP plans to do in Osun, 'peace will be seriously threatened and democracy will be at risk".
Calling on the people of Osun to stand firm and be prepared with their votes to elect their choice of leaders, APC said "regardless of blackmail and intimidation by those who want to by-pass the democratic process to unlawfully and violently capture power".