The All Progressives Congress Governors Forum (APCGF), on Wednesday appealed to President Goodluck Jonathan to intensify effort to fish out the perpetrators of the Nyanya bomb blast.
The Chairman of the Forum, Gov. Rochas Okorocha of Imo state, made the call when the he led his colleagues on a visit to victims of the Nyanya bomb blast at the National Hospital in Abuja.
On Monday 13 April, a twin bomb blast killed dozens of commuters and other Nigerians at Nyanya, on the outskirts of Abuja.
" We want to request our President and Commander-in-Chief of the Armed forces, to deepen that particular section of our constitution, which guarantees safety of lives and property of the ordinary citizens.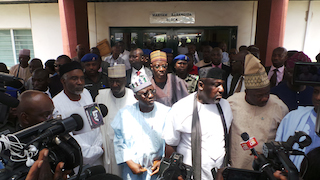 " We urge him to show leadership at this moment and do whatever it is within his capacity and capabilities as president to fish out those who are involved in this act.
" We are here as APC governors at the National Hospital to visit victims of the Nyanya bomb blast, which was an ugly and unfortunate incident that claimed so many lives."
Okorocha, on behalf of the APC governors, commiserated with the families of those who lost their loves ones, saying " we know they must be in serious pains at this moment ".
He decried increasing lost of lives in the country, adding that "almost on daily bases we hear one ugly incidences or the other about lost of lives.''
He condemned, what he called "an unholy act," which he said would not do any good to the country.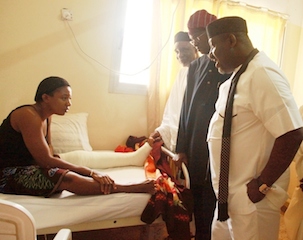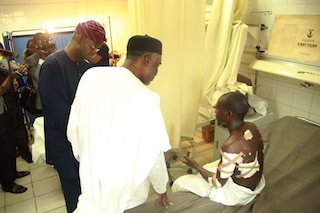 " We notice that the increased blood shedding in our nation is becoming worrisome and as leaders we believe that this is not a time to say what is wrong or who is wrong.
" This is a time that we must all close hands to ensure the safety of lives and properties. This is not a time to talk about politics with people's lives," he said.
He appealed to all Nigerians, irrespective of political affiliation and religion, to come together and unite with a view to fight "this evil of the moment which has terrorised our nation ".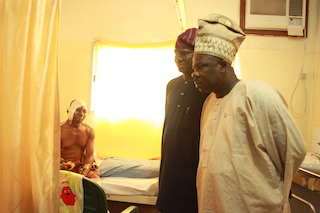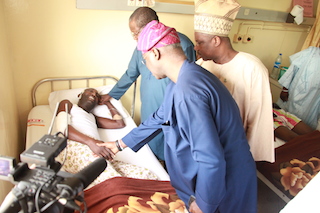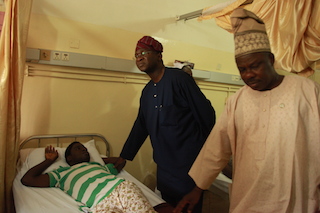 Okorocha, also said the governors were concerned over the kidnapping of 100 school girls in Borno.
" While we urged all Nigerians to remain calm and prayerful, we pray that we should unite at this moment to fight this evil. "
He disclosed that out of concern, the forum had decided to establish a trust fund for APC governors to support families of victims.
" We shall also join force with other democrats to ensure that this bad story ends as quickly as possible. "
Also speaking, Gov. Tanko Al-makura of Nasarawa, advised Nigerians to be vigilant and observe any unusual movement that was not in line with what they see daily.
" My advice to Nigerians is that we should be observant and vigilant. We should not in any way leave the issue of security in the hands of security agencies alone.
" Security should be everybody's business; we should be more meticulous and observant of any suspicious movement and report to security operatives to complete their efforts of combating crimes," he said.
Other governors on the visit are Kayode Fayemi of Ekiti, Ibikunle Amosun of Ogun State, Babatunde Fashola of Lagos, Aliyu Wamakko of Sokoto, Murtala Nyako of Adamawa, Abdulfatah Ahmed of Kwara and Abiola Ajimobi