Iyiola Oyedepo, a legal practitioner, has emerged Kwara State Chairman of the Peoples Democratic Party (PDP).
Senator Bernabas Gemade, the Returning Officer for the election, declared that Oyedepo polled 375 votes to defeat Chief Bode Ojomu who scored 255 votes.
The post of the Deputy Chairman of the party went to Abdulkadir Manko Attahiru while Hassan Rasaq emerged the new Secretary.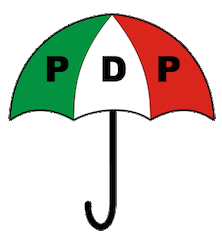 All the posts were keenly contested, except for the post of Vice Chairman (South) and Assistant Treasurer. The two posts were returned unopposed to Chief Gbenle Adeyemi and Julius Ore respectively.
Bolaji Raji, Alhaji Nma Mohammed and Abiola Moshood were elected as Assistant Secretaries for South, North and Central respectively.
Nimota Oba-Sulieman became the Women Leader, Segun Olawoyin, Youths Leader while the post of Legal Adviser went to Musa Audu.
The post of Publicity Secretary went to Chief Rex Olawoye who polled 296 votes to beat Tajudeen Kareem, while Babajide Stevens became the Financial Secretary.
Gemade said imposition of candidates on electorate, which made PDP to lose elections in very sensitive places like Kwara, would not happen again.
"Today, internal democracy has been successfully exercised and every delegate, every leader and every follower and every member of this party has left this venue fully satisfied," he said.
The senator expressed optimism that with the new executive in place, the state would be liberated. Also speaking the new chairman, Oyedepo, thanked members of the party for their support.
He pledged that he would not disappoint all his supporters and the party.
Gemade was assisted by Rita Ezeani, Chief Mike Ahubuche and Nasiru Faruk from the PDP National Headquarters, Abuja.