The Federal Road Safety Corps (FRSC) in Lagos has said no fewer than 31 persons died in 87 road accidents in Lagos State from January to March this year.
Chidi Nkwonta, Sector Commander FRSC Lagos said that at least 160 people were also injured in the various accidents during the period.
"The command recorded 87 road crashes where a total number of 31 people lost their lives. Also during the period, no fewer than 160 people were also injured,"he said.
According to him, the command had a total number of 78 casualties in 32 crashes in January alone, 15 deaths and 63 people injured.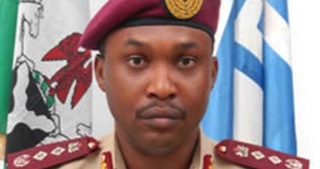 Nkwonta stated that in February, 56 casualties were recorded in 24 crashes with 10 people killed and 46 injured.
"For instance in March, we recorded 57 casualties in 31 crashes where six persons lost their lives and 51 injured."
He said the command inspected more than 26, 365 vehicles on the highways to ensure their road-worthiness, adding that 3, 078 motorists were also cautioned.
"We stopped 8,879 drivers in January, 9155 in February and 8, 331 March for road worthiness inspections, while 1,169, 1,043 and 866 drivers were also cautioned," he said.
He listed the highways his men patrolled as Lagos-Ibadan, Lagos-Abeokuta, Lekki-Epe and Badagry Expressways. He stressed the need for continuous public enlightenment and rallies at motor parks rallies on road safety campaigns.
Ahead of Easter festivities, the sector commander urged road users to obey traffic regulations, adding that special patrols had commenced to ensure accident-free season.
"Speeding, dangerous driving, and over loading of vehicles should be avoided as they cause accidents on the highways."