China on Saturday announced the removal of the head of one its major state-owned firms, conglomerate China Resources, for suspected law violations, state media reported using terms which typically refer to corruption.
Chinese President Xi Jinping has pursued a highly-publicised anti-graft drive since taking office, vowing to go after both senior "tigers" and low-level "flies".
The ruling Communist Party sacked Song Lin as chairman and party chief of China Resources, one of just over a hundred key state-owned enterprises administered directly by the central government, the official Xinhua news agency reported.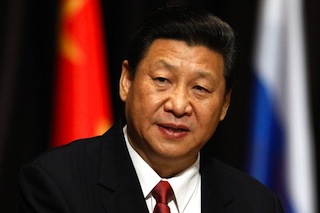 China Resources (Holdings) Company, a Fortune 500 company in 2013, has a range of business interests which includes retail, power, property, natural gas and pharmaceutical sectors, according to its website.
Song was suspected of "serious violations of discipline and law," Xinhua said, but gave no details. The terminology suggests the allegations relate to corruption.
The announcement of Song's removal came just two days after the party's corruption watchdog said the executive was under investigation.
A journalist with the Economic Information Daily newspaper, which operates under Xinhua, has accused him of accepting bribes, laundering money and keeping a mistress.
Song denied those claims in a statement a day before the investigation was announced, calling them a fabrication.
The South China Morning Post newspaper on Saturday linked Song to an employee of Swiss financial services firm UBS in Hong Kong, saying the company was now conducting an internal investigation on the issue.
China Resources confirmed the government investigation of Song in a statement on Thursday and said the company would try to maintain normal operations.
The conglomerate has five listed units in Hong Kong. Flagship China Resources Power Holdings closed up 0.48 percent to HK$21 ($2.73) on Friday despite the probe.