Najeem Yasin, President, National Union of Road Transport Workers (NURTW), has called for strengthened collaboration between the union and security agencies to fight terrorism.
He made the call in Abuja on Monday in an interview with the News Agency of Nigeria (NAN) in Abuja, observing that the collaboration would also ensure efficiency and safety in transportation sector.
He noted that there was need for understanding between the union and security agencies on possible deployment security agents to various motor parks across the country to check crimes.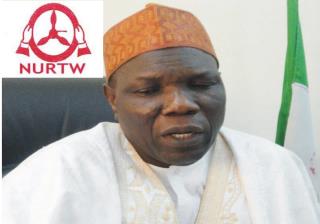 "With the presence of security agents in the parks, there will be a constant security check at the entrance of the parks and it will put confidence in the people.
"We are just a labour union, we are not trained to do security work or search people and it is the responsibility of the security agents who are trained in that aspect to do this.
"What union workers need to do is to be security conscious and vigilant to be able to detect suspicious movements and alert the security agents," he said.
Yasin stressed the need to install security devices in the motor parks to complement the functions of security agents.
He also urged the union members across the country to be sensitive to security matters in their respective motor parks.
Load more