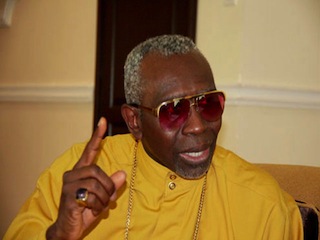 The Christian Association of Nigeria (CAN) has declared Friday, 25 April, 2014 as a day of fasting and prayers for peace, unity and progress of Nigeria.
In a statement signed by the National President of the association, Pastor Ayo Oritsejafor, on Wednesday, CAN decried the high spate of bombing and general insecurity in the nation, saying it is only supplication to God that can salvage Nigeria.
Pastor Oristejafor urged Christians to particularly use Friday to pray against Boko Haram and for God to expose them and their sponsors.
The cleric also asked Nigerians to pray for the quick recovery of victims of Nyanya bomb blast still at various hospitals as well as for the release of the remaining abducted girls from the hands of their abductors.
The President of CAN also requested Nigerians to pray for general peace of the land and to pray for repentance of wicked people who are bent on creating tension in the country.