The All Progressives Congress (APC), Lagos State Chapter, said on Thursday 24 April that it was prepared to conduct a hitch-free State Congress on 26 April.
The Chairman, Lagos State Chapter of APC, Chief Henry Ajomale, said that the congress would be strictly limited to state delegates, that would not be fewer than 2,200 in number.
"We have done everything possible to make it a hitch-free congress and those who are coming will strictly be the accredited delegates," he said.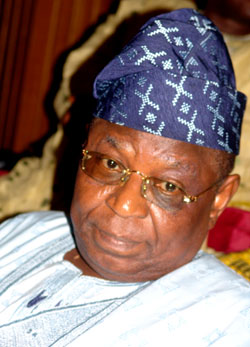 He stated that: "The delegates are not part of those who went for the congress at the local government level."
He noted that members of the State House of Assembly, the House of Representatives, senators, governors and their deputies, would be given automatic access to the congress.
He also said that INEC had been invited to witness the congress, adding that the five-man team appointed by the national supervisory committee of the APC would oversee the event.
"The five-man team is headed by Garuba Abari," he said.
Ajomale said that the team was trying to see if the delegates could come up with consensus candidates among them, adding if they could not, the team would resort to balloting.
There are about 36 positions to be contested for on that day.