More than 40 insurgents and four soldiers died in clashes between Nigerian troops and Islamists near the scene where scores of abducted girls are believed to be held in the north of the country, the military said Friday.
"The capture of a number of terrorists believed to be the ringleaders of those operating around Alagarmo sparked off a major fight on the outskirts of Bulanbuli, Borno State last night," defence spokesman Major General Chris Olukolade said in a statement.
"Over 40 terrorists died in the encounter while 4 soldiers lost their lives and 9 were wounded," the statement read.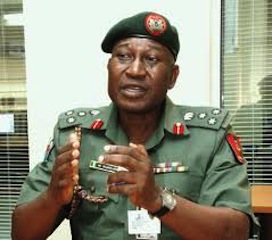 There was no independent confirmation of the military statement although residents around the area said they heard dozens of explosions overnight Friday.
Bulanbuli is between Alagarmo and Sambisa forest where the students, who were abducted early last week, are believed to be held.
The 14 April kidnapping came hours after the deadliest attack yet in Abuja, Nigeria's capital.
Boko Haram leader Abubakar Shekau claimed responsibility for that attack.