Cyriacus Izuekwe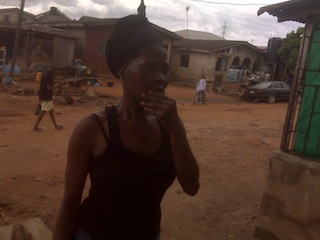 A jilted housewife, Mrs Mojisola Oguntade (nee Jegede), has been arrested by the police at Idimu Division, Lagos State, southwest Nigeria, for allegedly using a knife to cut off her neighbour's daughter's two fingers at their residence at 14, Gbemi Ogundeyi Street, Off Ejigbo Road, Idimu, Lagos.
P.M.NEWS learnt that when the nine-year old victim, Favour Obasi, was rushed to a hospital, doctors confirmed that one of the affected fingers was badly damaged and cannot be repaired, while the other one was partially cut by the suspect.
The suspect, according to neighbours, allegedly carried out the act after she had a disagreement with the victim's mother.
Mojisola, who reportedly separated from her husband and moved into the area six months ago, had picked a fight with her neighbours, including the family of the victim on the fateful day.
Narrating what happened, Favour, who is a primary three pupil, said she went to see her mother in the kitchen where she met her and Mojisola exchanging words.
She alleged that Mojisola held her mother's neck and started beating her, but her mom managed to escape.
Favour alleged that in annoyance Mojisola took a knife, held her hand and used it to cut her fingers.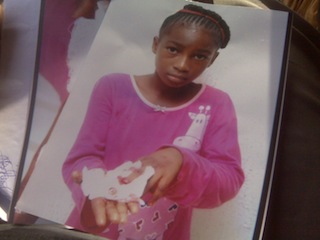 Mojisola, however, denied the allegation, claiming that the girl might have been injured when neighbours came to intervene when she held the victim's mother.
She said since she moved into the house, Favour's mother had been looking for her trouble and she had been avoiding her. The suspect admitted that she held the victim's neck and wanted to engage her in a fight before they were separated by their neighbors.
Mojisola said she had contacted her family members to meet the victim's family in order to settle the matter amicably. But she has been arrested and detained by the police.
The suspect was later released on an administrative bail. When P.M.NEWS visited the station, the DPO, Mike Ochuko, was not around to comment on the matter.
A source at the station confirmed the incident and told our reporter that the police would soon charge the suspect to court.