Rice farmers in Ilushi, Esan South East Local Government Area of Edo state harvested six tonnes of the grain per hectare in the last farming season.
A rice farmer, Mr John Okatemu, made this known in an interview with the News Agency of Nigeria (NAN) in Benin on Wednesday.
He attributed the high yield to the planting and fertiliser application method learnt from programme officers of the Community-Based Natural Resource Management Programme (CBNRMP). The programme, being implemented in the Niger Delta region is receiving financial assistance from the International Fund for Agricultural Development (IFAD).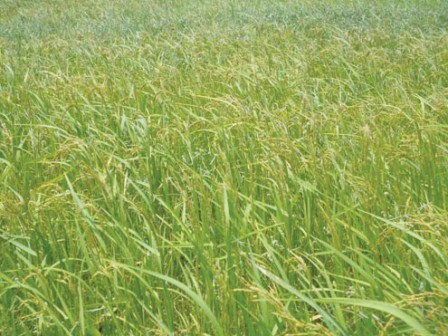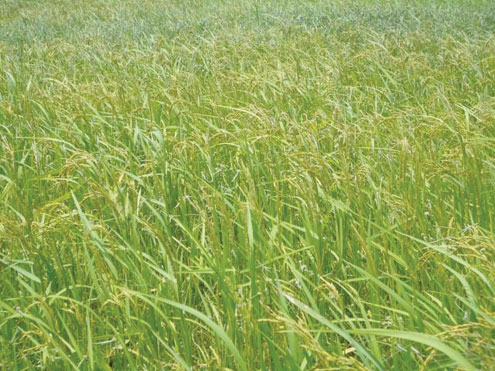 Okatemu said: "Before the arrival of IFAD in this village, I use to cultivate two acres of land and my harvest was usually 10 to 15 bags of 25kg.
"When IFAD came and empowered us with finance and training, I increased my farm land from two acres to one hectare. My last cultivation was three hectares and I harvested six tonnes per hectare."
According to him, his target is to harvest eight tonnes per hectare. "We have just commenced planting due to the delay in rainfall."
Okatemu thanked the Federal Government for the agricultural transformation agenda, adding that the Growth Enhancement Scheme (GES) had also contributed to the high yield recorded from their farms.
The GES is the flagship programme of the transformation agenda under which registered farmers receive input subsidy of fertiliser and maize or rice seed via an electronic system known as the e-wallet
Anaother farmer, Mrs Helen Amaijie, said she could sustain the number of hectares she was currently farming after the close of the programme.
"I have 250 bags of 100 kg in my store; I will sell them when the price goes up. I am very grateful to IFAD, GES and Fadama for the way they are helping us in this village. I can take care of my children's education now," she said.