The first civilian governor of Kwara, Alhaji Adamu Attah, is dead. Attah, aged 83, died on Thursday in his Abuja residence after a protracted illness.
A prince of Ebiraland, the late Attah was a lawyer by profession and was a former Federal Permanent Secretary.
He was buried in his Kuroko, Okene residence at about 5 p.m. according to Islamic rites.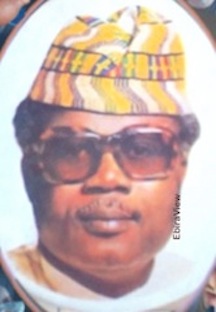 The burial was preceded by a prayer session witnessed by Governor Idris Wada, the Deputy Governor, Yomi Awiniyi, the Ohinoyi of Ebiraland, Alhaji Ado Ibrahim and other eminent personalities.
Meanwhile, Governor Abdul-Fatah Ahmed of Kwara and Dr Bukola Saraki, the Senator representing Kwara Central, have described the death as a rude shock.
In a condolence message signed by Saraki's Personal Assistant, Bankole Omisore in llorin on Thursday, the senator described the first executive governor of the state as a statesman of repute.
He also described him as a stakeholder in the Nigeria project, whose antecedents were clear in the history of Kwara and Nigerian politics.
He added that: "though gone, the impact of Alhaji Adamu Attah cannot be under estimated in Kwara politics."
"Attah's departure was painful but the fact that his wealth of wisdom in the history of Kwara would be missed was more painful."
He prayed the Almighty Allah to comfort his family and grant the departed soul peaceful rest.
Attah became the first civilian governor of the state 1979, representing the National Party of Nigeria , although he came from a minority ethnic group. Prior becoming governor, he was permanent secretary for the federal Ministry of Finance in 1967, and was in discussions with the Soviet Union over possible development loans.
Adamu Atta is a polo enthusiast, and owner of the Fifth Chukker Club and Resorts.